I really have a book buying problem but there are just so many good books out there! So once again my friend and I went to some of the good places to find used books in my area. So the first book I found was a dollar at a Goodwill. I rarely read YA Contemporary novels but John Green quickly changed that with his novel Looking for Alaska. Thanks John! John's vlogbrothers channel is one of my favorite things on YouTube and this recommendations of books go high on my list. So when I found Devilish by Maureen Johnson I could not resist picking it. up.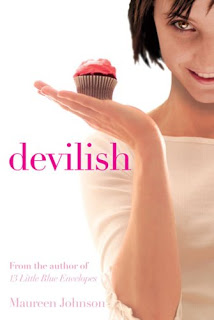 This cover is awesome! I absolutely love it! It seems to be a book about a girls school and a girl whose best friend is drawn in by the popular crowd. I really hope this book is good. I'm excited to read it.
I also picked up three Agatha Christie mysteries. These books are always good. I like picking up the really old editions of these books, just because they have personality and old books smell good.
A Caribbean Mystery The Murder of Roger Ackroyd Nemesis
Being a collector as well as a reader, sometimes I feel the need to just pick up a book because it's special is some way. Maybe it's a first edition. It could be that it's some sort of limited edition or a cover from a different country. In the case of this book in my haul, it's that the book is not available anymore (as far as I know).
I should preface this by saying I used to love pro wrestling. I thought the idea of a scripted sport was really interesting, the politics of backstage fascinating, and the real lives of the people intriguing. It's a different world. So I collect biographies and autobiographies of some of the wrestlers.
Chyna's If Only They Knew is a book that was published under the old WWF logo before the company was forced to change to WWE. I have a few of the old WWF books on my non fiction shelf, all of them are difficult to find.
So that's all for this book haul. I'm really excited to get reading! So until next time.
Keep Reading!
The Book Nut
Related Posts