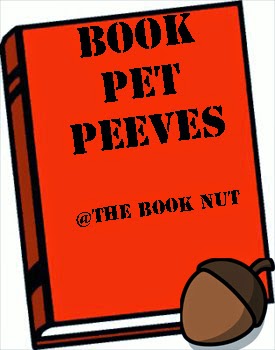 #9 Insta-Love
Oh dear god, here we go. This is a big, controversial pet peeve that is on a lot of people's list. a lot of people have talked about this before but I have my own points to give on the topic so read on!
Authors such as Ann Aguirre argue that insta-love can happen in real life, and it does among teenagers. Let's just start there then, I don't call that love. Certainly teenagers experience what they think is insta-love but I would call it something more akin to insta-like/lust. Sure, you can look at someone and go "I like them" or "I want to bone them" but that's not what I consider love. Love takes time to develop, and sure, it can come from the original like/lust that these teenagers can feel. But I do not believe in love at first sight, or insta-love.
I'll tell you what really happens in a lot of "insta-love" cases. 1) It goes away, because like is not the same thing as love and like does not make a lasting romantic relationship. Neither does lust. 2) It turns into something creepy and obsessive. Seriously guys, that's not cute. 3) Over a long period of time it changes and develops, growing into something strong and lasting. This does not happen over night. Ever. 
Insta-love bothers me, most of the time because it's sort of lazy. Why create a beautiful, lasting, sprawling love story when you can have the instant raman noodle version? Would you want your own love story to be relegated to just a few pages? Would you want it to be defined by such a small number of words? I doubt it. Then why shouldn't a character's love story grow over an entire book as a real one would over time?
But that's just me and my preference. What about you? Share your thoughts in the comments.
Keep Reading!
Related Posts