Saturday was the Buckeye Book Fair in Wooster, OH. Think a lobby of an auditorium full of authors. Think tables full of books. Think 3 bloggers trying really hard not to buy everything they see. That's pretty much how the event went.
Laura from Bibliophile at Best, Mia from M & Em Reads, and I spent a couple hours with 100 Ohio authors. We got there around 11 and made a beeline for the book tables. I had 4 books that I had planned ahead for, but boy was I tempted to get a few others. The one I almost caved for was Love and Other Foreign Words by Erin McCahan.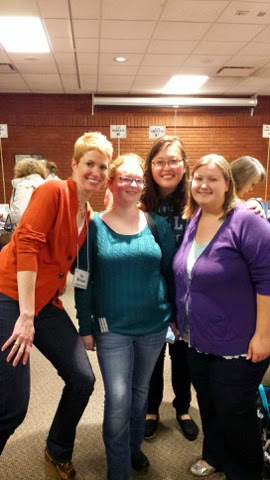 Us and Erin McCahan
There were two pictures I didn't get: one with Cinda Williams Chima and the other was the author of a couple of my favorite books as a kid, Captain Underpants creator Dav Pilkey. Not going to lie, I kind of geeked out, telling Pilkey that I had had his books on my shelf since I was 8 and other such babble. My conversation with Cinda Chima went a lot more smoothly. She was very cool, signing my book and a poster for her new Heir Chronicles book and chatting with us.
The wonderful Mindee Arnett
I talked with Mindee Arnett a little bit on Twitter and won an ARC of Polaris a little while ago but she was even cooler in person. She showed us the cover to the third book in her Arkwell Academy series (it's gorgeous, by the way. Probably my favorite) and signed a whole pile a bookmarks for you guys. She was wearing some of the coolest steampunk gear jewelry I've ever seen, a matching necklace and earring set made out of wood. She showed us how the gears move and we chatted for a while. I'd definitely go see her again for another event.
The Return of Mindy McGinnis.
I met Mindy McGinnis this summer in Hudson and I was super excited to see her again. I've been waiting to get In a Handful of Dust until this event so I could have matching signed hardcovers. She gave us a pile of her new double sided bookmarks (Not a Drop to Drink on one side and In a Handful of Dust on the other) to give out to blog followers.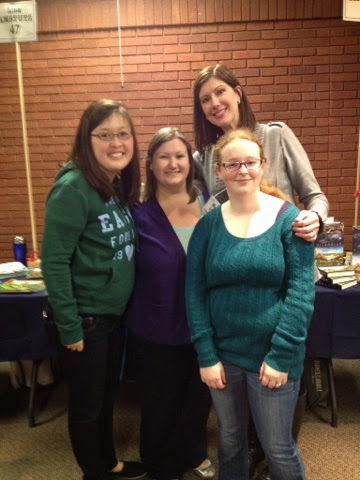 With Melissa Landers
I had forgotten that Melissa Landers was going to be at this event for a second. Her books went pretty quickly so we made sure to grab copies right away. She was one of my favorite people to chat with, actually all of the ones we got pictures with were really awesome to talk to. We talked about what she was doing in the future while she signed our books, a few posters, and gave us a bunch of bookmarks and stickers to give away.
There were a lot of other awesome authors there and we talked so several of them. They were all really nice and happy to chat for a bit. I'm sorry we didn't have time to talk to them all. The event also had several cancellations.
THE BOOKS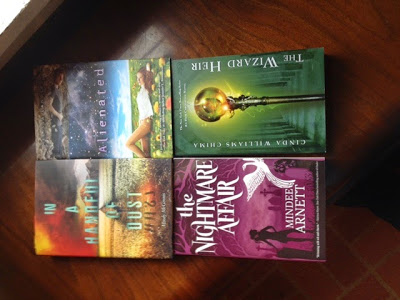 Alienated by Melissa Landers
In a Handful of Dust by Mindy McGinnis
The Nightmare Affair by Mindee Arnett
The Wizard Heir by Cinda Williams Chima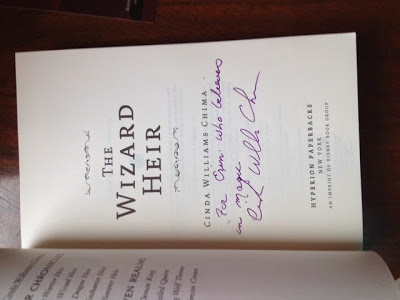 The Wizard Heir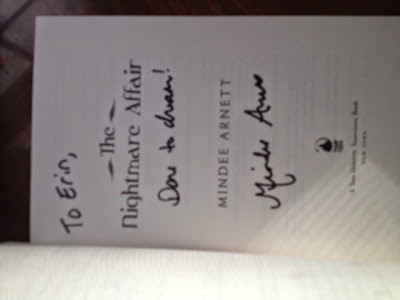 The Nightmare Affair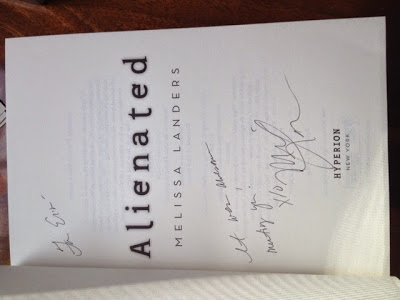 Alienated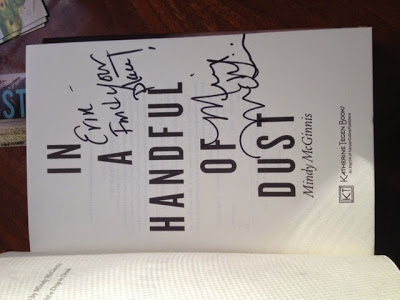 In a Handful of Dust
I had won a tote bag of the cover of one of the Captain Underpants books and Dav Pilkey was nice enough to sign it for me. He has one of the nicest signatures I've seen.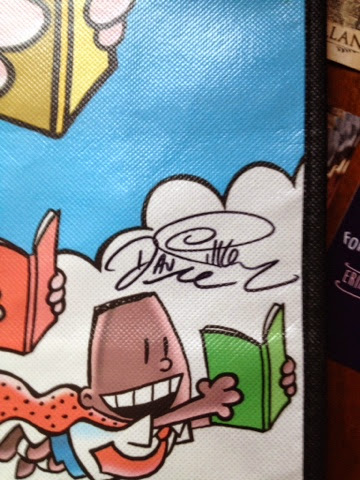 As always, I brought my Nook case with me to add to the signature collection. One of them signed upside down.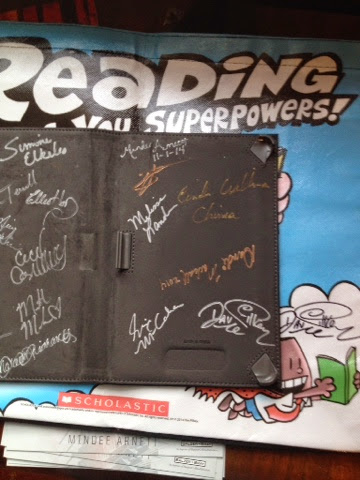 I grabbed a lot of swag, and made sure there were extras for giveaways and other such fun.
I love events like this. Meeting the authors, talking to them about their books and writing, it's one of the best parts of going to events. I'm not a very social person but when I comes to authors I can usually find something to talk about.
Let me know if there's anything about the event or the people you want to know! Feel free to leave questions in the comments.
Keep Reading!
Related Posts