The Abortionist's Daughter by Elisa DeCarlo


Release Date: November 18, 2014
327 Pages
Received: From Author
Format: Paperback


Rating: 
3.5 Nuts
Description: In 1910, scandal rocks upstate New York when Dr. Horace Daniels is convicted of accidentally killing a woman when performing an abortion. Six years later, his beautiful, willful daughter Melanie is facing a future as an "old maid." Eager to escape, she allows herself to be seduced by James, a traveling salesman. They elope to New York City. Melanie discovers that James is not what he seems. She meets his other lover, Gladys Dumbrille, a Broadway actress. When James disappears, Melanie decides to make her way as an actress. Her and Gladys's lives become intertwined in ways neither of them could have expected. This story takes the reader from the deep woods of the Adirondacks to the bright lights of Broadway.
Review: When I was first offered this book for review I was a bit hesitant. Just looking at the title made me think it would be maybe a bit too controversial. I know I'm not the only one who thought it, a few people said the same thing when I hauled it a while back. After reading the description I decided to give the book a read, I'm really glad I did.
My second instinct was correct, this book was not a big commentary about abortion and such. Instead, it's a story about a girl whose life has been turned upside down by scandal. She wants so badly to take back what happened so she can live a normal life so when someone comes promising things she jumps without thinking. This story is about a girl, not the father and the scandal.
It's pretty easy to like Melanie, even if she is a bit naive. I consider it a good thing if a character can get me talking out loud to them. It means I'm invested. The beginning of this book had me saying a lot of "Hey, don't do that." and "What are you doing?!" to the character. I wanted to stop her from making such poor life decisions but if I could there'd be no book! When she finally comes into her own and puts away meek Melanie I cheered a little on the inside. And maybe a bit on the outside too.  James makes me angry every time  he shows up, that suave crap just gets under my skin
From what I can tell this book is pretty historically accurate. You can tell that a lot of work has been put into making it as good as it is. Is the story super deep? No. Does it have to be? Not really. The story does have a bit of a Hollywood Coming-of-Age feel to it sometimes, which some people may find a bit annoying. I chose to focus on the history, and how this would play into the time period. What can I say? A love a good historical fiction.
Overall I'd have to say the book was pretty good. I was so happy that the main character was so likable, as that's one of the things I initially worried about. Luckily, no problems there. Historically I think the book was well researched and that fans of historical fiction would be pleased. If this is the sort of thing you like then I'd certainly say give it a read.
What do you think of The Abortionist's Daughter ? Share in the comments.
Keep Reading!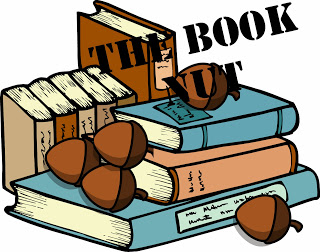 Related Posts