Stacking the Shelves is hosted by Tynga's Reviews and allows bloggers to show the books they've bought, borrowed, or were sent each week.
This week has been kind of crazy and unorganized, kind of like the pictures with today's post!
Eve and Adam by Michael Grant and Katherine Applegate (Goodwill)
Rot and Ruin by Jonathan Maberry (Goodwill)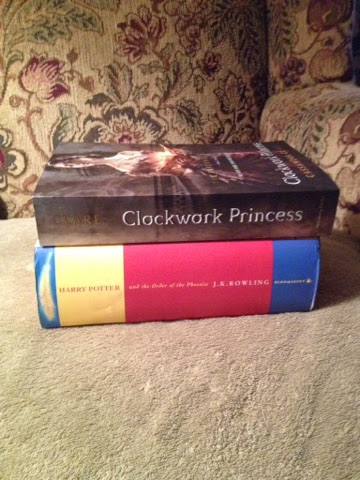 Clockwork Princess by Cassandra Clare (B&N)
Harry Potter and the Order of the Phoenix UK Edition by JK Rowling (Half Price Books)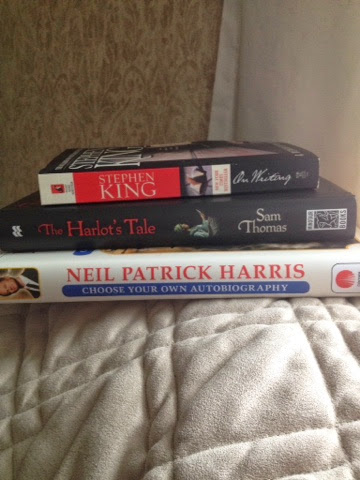 On Writing by Stephen King (The Bookshelf)
The Harlot's Tale by Sam Thomas (The Bookshelf)
Neil Patrick Harris Choose Your Own Autobiography by Neil Patrick Harris (Sent by Publisher)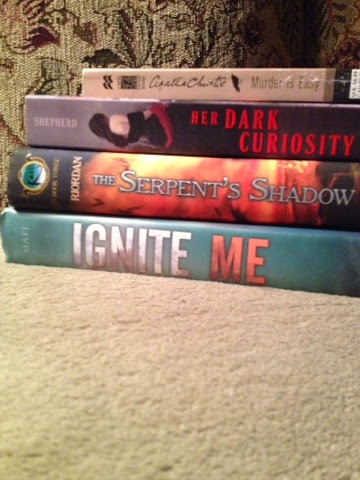 Murder is Easy by Agatha Christie (Better World Books)
Her Dark Curiosity by Megan Shepherd (BookOutlet)
The Serpent's Shadow by Rick Riordan (BWB)
Ignite Me by Tahereh Mafi (BookOutlet)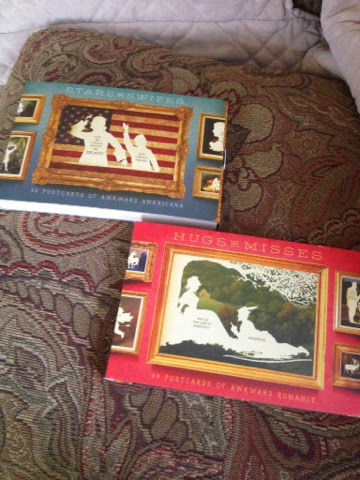 Hugs and Misses: 30 Postcards of Awkward Romance by Wilhelm Staehle (From Quirk Books)
Stars and Swipes: 30 Postcards of Awkward Americana by Wilhelm Staehle (Quirk Books)
ebooks:
Captive by Aimee Carter (Netgalley)
Red Palace by Sarah Dalton (Author)
Shutter by Courtney Almeda (Netgalley)
Silence of Six by E.C. Myers (Netgalley)
Doctor Who: Lights Out by Holly Black (Netgalley)
Tolkien by Devin Brown (Netgalley)
What looks good? What did you get? Share/link in the comments.
Keep Reading!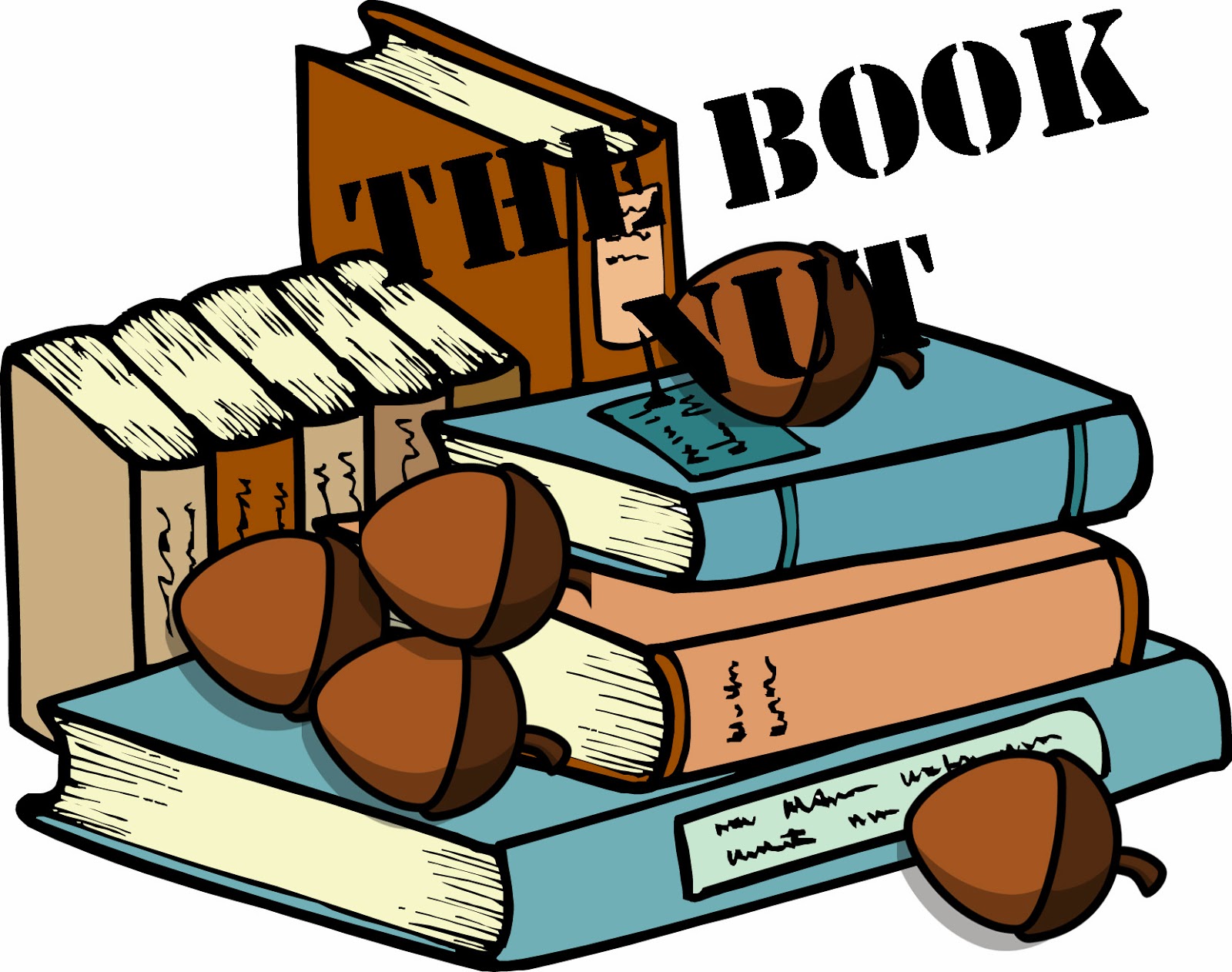 Related Posts