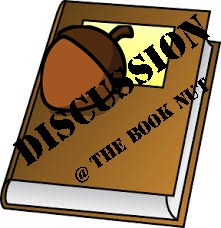 Naked Hardcovers
Have you ever ordered a scratch and dent from Book Outlet and found that it has come without the dust jacket? Or maybe got a used book from a thrift shop that was super cheap because the book was naked? I love the cover art that comes with books, it's part of the appeal, but sometimes it's just easier to take the jacketless book.
So the question is this: do you require your book to have a dust jacket or is the content of the book enough?
I have a bit of a thing about my books matching on the shelves, cover changes being one of my biggest pet peeves. But I do have a few books that sit on their shelves without dust jackets. For the most part they are singular books without a series, or the copy of Reboot I got scratch and dent from Book Outlet (I really need to replace it with a paperback to match the ARC of Rebel). They sit sort of sadly away from their friends on the shelf or stick out like a sore thumb.
I wish that more publishers would put something interesting under their books' dust jackets. It would be much better for books that have lost their jackets if there was something else to look at. I also wish you could purchase replacement dust jackets in case of damage or loss.
What about you? Do you have naked books on your shelf? How do you feel about them?
Keep Reading,
Related Posts