Sorry for the delay in posting part 2, this weekend was a bit crazy. But nevermind that, let's get into the books.
I walked into TBF with about 30 books in a rolling suitcase. I walked out with around 40.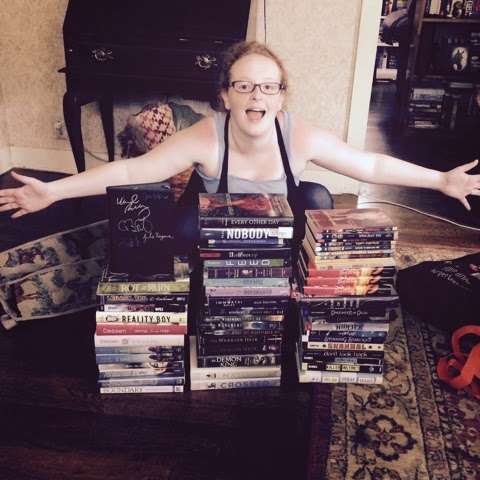 But since I only bought 2 I call that progress. Here's a close up of the piles.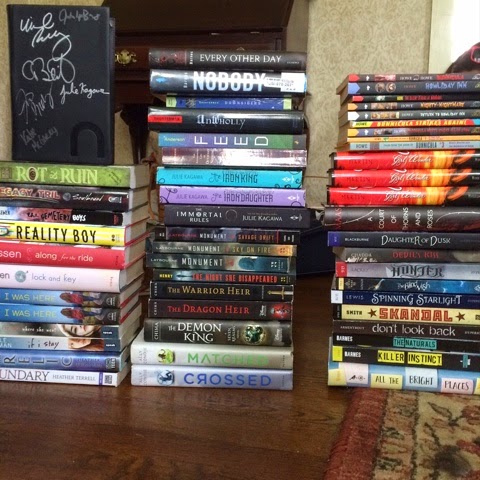 There was a little trouble getting to everyone so this pile is for books I couldn't get signed. A few I've already given to other people, most have gone back to their places on my shelves.
Here is everything I managed to get signed, including the books I bought, won, and brought with me. I call that a success. Unfortunately since Sarah J Maas couldn't be there it wasn't signed in person but I did get a signed book plate. And yes, James Howe did sign my ENTIRE Bunnicula collection. Thank you, James!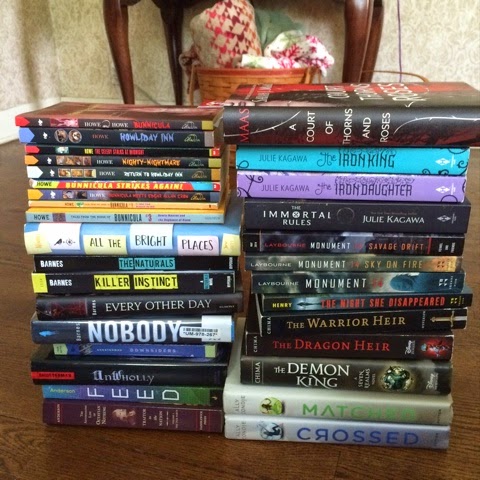 Even though I brought a lot of books I also won a bunch and bought a few. By the end there were extra copies of Girl Wonder and they were just giving them to anyone who wanted them. I figured I'd pass them on to you lovely people.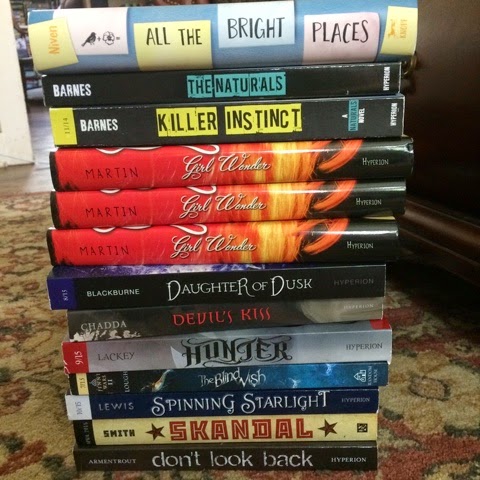 The books I won, I got all but one of the ones I wanted!
Anyone want a copy of Girl Wonder?
And I got a bunch of buttons for my collection, not to mention tons of swag for you guys!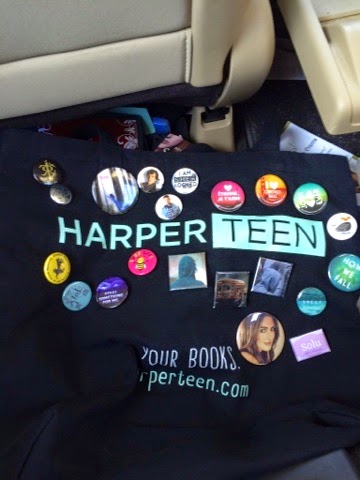 I've got another event at the end of July and 2 in November so stay tuned for more event recaps!
Keep Reading!
Related Posts