A few of you have asked me about my used book stores so sit down children, it's story time. 🙂
Maybe some of you know what Project Learn is but if you don't I'll tell you. Project Learn is an adult literacy charity. They teach reading and English as a second language for adults as well as tutoring in math and for the GED for free. One of the ways they finance this is through their three used bookstores, all of which are called The Bookshelf. All books at these store come from donations.
Project Learn has the best prices in the area, just south of Cleveland, OH.
Mass Market and Regular Paperbacks: $1.25
Trade Paperbacks: $2.50
Hardcovers: $3.75
I think it goes without saying that I go to these places a lot. And all three locations are close enough to visit in one day.
This store is in Wadsworth, OH and was once an old bank. The store has its inventory spread throughout the many rooms of the bank, including the old vault which houses classics, reference, and antique books.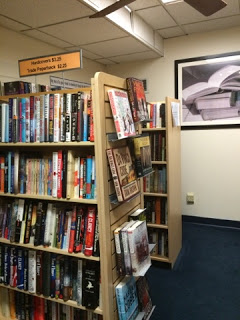 The young adult, romance, and sci fi/fantasy are set apart from the general fiction. The rest of the books are divided into Mass Market Paperbacks and taller books.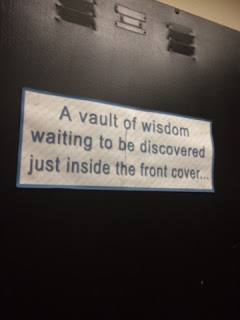 Oh hey, look at the vault!
The second location is in Medina, OH right on the edge of the square.
This is the closest of the locations to us and there's an awesome artisan ice cream place around the corner from it. This is the one I probably go to most often and they usually recognize me.
Like the previous location, this one sets sci fi/fantasy and young adult out from general fiction but they also separate out their trade paperbacks.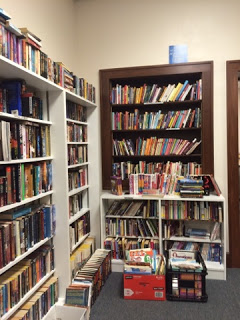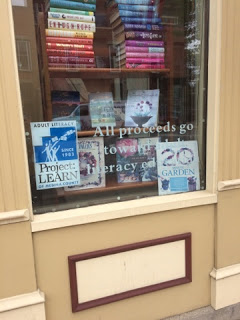 I love this location.
The third location is in Brunswick, OH kind of on the edge of nowhere but they're the biggest of the three. This one is a lot like the Wadsworth location in the way it is organized but it has many more books.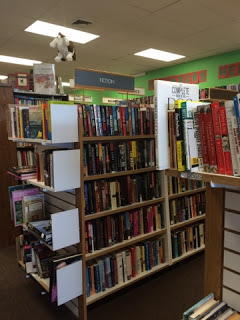 All of the people who work at these stores are volunteers so they don't get paid. If you're ever in Medina County or nearby (like Cleveland or Akron) you should come check them out. The books are cheap and the money goes to a good cause.
Keep Reading!
Related Posts