Part of being book obsessed is finding great deals on the books we love. Over the last year, one of the websites I've really come to love is Book Outlet.
If you haven't used them before, they sell books at highly discounted rates, either because the titles were overstocked or because they are scratch and dent quality.
I've had great success with their books, but I choose not to use their scratch and dent section just because I like my books in great shape. There are some awesome deals in that section though if that's not an issue for you.
Below I've listed a few of the current deals, mostly YA titles that you can find. Of course, there are limited quantities of each, so don't delay if you want to grab one!!!
The Infernal Devices trilogy box set by Cassandra Clare in hardcover – only $29.99!!
13 Little Blue Envelopes by Maureen Johnson – paperback $3.99
Afterworlds by Scott Westerfeld – hardcover $3.49
Since You've Been Gone by Morgan Marson – hardcover $5.99
The Alex Crow by Andrew Smith – hardcover $5.99
The Divergent Series
(including Four) by Veronica Roth – hardcover $33.99
Unremembered by Jessica Brody – paperbook $2.49
Unspoken by Sarah Rees Brennan – soft cover $4.99
Untold by Sarah Rees Brennan – hardcover $2.99
The Ice Dragon by George R.R. Martin – hardcover $3.49
Ruin & Rising by Leigh Bardugo – hardcover $6.99
Broken Hearts, Fences & Other Things to Mend by Katie Finn – hardcover $2.99
It's Not Summer Without You by Jenny Han – paperback $2.99
Something Strange and Deadly by Susan Dennard – paperback $2.99
The Brilliant Light of Amber Sunrise by Matthew Crow – hardcover $2.99
And so so many more! You should definitely go check it out if you're on the lookout for some great deals. Happy reading!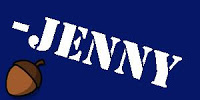 Related Posts