Author Amy Spalding [Kissing Ted Callahan, Ink is Thicker Than Water, The Reese Malcolm List, and The New Guy (and Other Senior Year Distractions)] brought something really important to my attention today. She knows a really brilliant young reader, only 13, who has cancer and is stuck in a hospital with very little to do. She took to Twitter for help.

I've offered her a small stack of books, both for this girl and some higher YAs for the older kids at the hospital (apparently the collection there is very small). But I want to do more for these kids with nothing to read. Throughout my life books are the one thing that have always been there in the dark times when I really need them. They're a beautiful sanctuary and the safest place I know. They inspire and teach, make you feel like you're not alone. Now I don't know about you but I think these kids need a little bit of that.
So here's what I'm going to do: if you want to help Amy help these kids you absolutely can! I'm organizing a little book drive type deal for those of us to want to help out.
If you want to participate all you have to do is shoot me a message either on Twitter (@HeartbreakDX) or an email (booklovernut@gmail.com). I'm going to be collecting the books and sending them on to Amy (for obvious reasons she's not keen on the idea of giving the whole internet her address). We're not asking for huge donations, just whatever you can do. A paperback here, an ARC there, a hardcover or picture book if you're feeling generous. Whatever! Let's just give these kids something to smile about.
Please consider donating if you can. Every book will be going to these kids, and they can really get a lot out of them.
From my shelf to yours.
Keep Reading!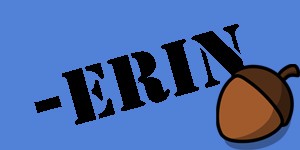 Related Posts