The Wrath and the Dawn (The Wrath and the Dawn, #1)
by
Renee Ahdieh
Published by
G.P. Putnam's Sons Books for Young Readers
on May 12th 2015
Pages:
388
Format:
Hardcover
Source:
Purchased
Goodreads
One Life to One Dawn.
In a land ruled by a murderous boy-king, each dawn brings heartache to a new family. Khalid, the eighteen-year-old Caliph of Khorasan, is a monster. Each night he takes a new bride only to have a silk cord wrapped around her throat come morning. When sixteen-year-old Shahrzad's dearest friend falls victim to Khalid, Shahrzad vows vengeance and volunteers to be his next bride. Shahrzad is determined not only to stay alive, but to end the caliph's reign of terror once and for all.
Night after night, Shahrzad beguiles Khalid, weaving stories that enchant, ensuring her survival, though she knows each dawn could be her last. But something she never expected begins to happen: Khalid is nothing like what she'd imagined him to be. This monster is a boy with a tormented heart. Incredibly, Shahrzad finds herself falling in love. How is this possible? It's an unforgivable betrayal. Still, Shahrzad has come to understand all is not as it seems in this palace of marble and stone. She resolves to uncover whatever secrets lurk and, despite her love, be ready to take Khalid's life as retribution for the many lives he's stolen. Can their love survive this world of stories and secrets?
Inspired by A Thousand and One Nights, The Wrath and the Dawn is a sumptuous and enthralling read from beginning to end.
DNF- 189 Pages
Boring. If I had to pick one word to describe this book it would be boring. I made it to nearly 200 pages, twice the time I usually give a book before I throw in the towel. Admittedly, part of this may just be mood related. With some stuff going on in my life my head has been going all over the place, and a book like this isn't right for that kind of mood. Also, since Truthwitch arrived yesterday, reading that has been all I can think about. Still, I don't think these are the only reasons.
You may remember that I wrote a post a while ago about how too much hype can be severely detrimental to a book. That kind of hype can inflate your expectations, putting them up on a pedestal that the book couldn't really hope to meet. I think that's what happened here. Do you remember the kind of hype that swirled around this book when it came out? I do. It was all anyone could talk about. Everyone loved it and they we're hopping from blog to blog singing its praises. In fact that's part of the reason I bought it. Unfortunately it didn't stand a chance.
The first 100 pages are probably the most boring 100 pages of a book I'd ever read. I felt like it wandered in circles and not a whole lot happened. The basic revenge premise is very similar to Cruel Beauty, one of my favorite books of all time, but it did that storyline much beter than this one did.
There are two kinds of DNFs for me. The first are the I-Will-Never-Read-Agains and the second are the Will-Give-Another-Try. I think this one sits in the Will-Give-Another-Try camp. In a different mood and in different circumstances, knowing that the hype is overdone, I think I could enjoy it. Just not now and not today.
What do you think of the Wrath and the Dawn? Am I the only one who couldn't like it? Share in the comments.
From my shelf to yours,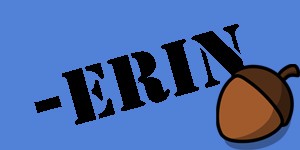 Related Posts