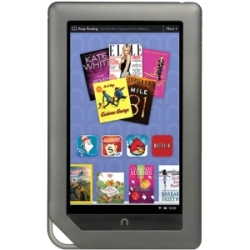 *SIGH*
Where do I even begin with this thing. Well there's this, it makes me want to headdesk so hard. Don't get me wrong, it was better than having to ereader. Granted, the thing irritated so much that I hardly used it, but I was happy to at least have something. But let me tell you I wanted to throw it out a window on more than one occasion.
First, this was bought so my grandma could check her email easier than if she were messing around with a laptop. The idea was that she could just hit the email icon and be done with it. Unfortunately it didn't work out, she couldn't figure it out. And actually, I can see why. The software on this ereader is not as easy to use as I expected either. The apps are all buried in folders unless you make sure your favorites stay out on the homepage. It also comes with just the very basics and downloading more was a HUGE pain in the ass with the tiny selection that was offered. In comparison to having all of the google play library on my Samsung Nook, this didn't even compare.
Now, don't get me wrong, I know this was an older set up. When we got it there was at least one or two later models already out. I would expect, though, that the older technology would at least be simple. Weirdly it's the new one that easier to use. Not only that but the reader's main function, reading ebooks, was actually pretty terrible. I had a million problems trying to read eARCs on this disasterpiece. Some of the time the formats would glitch, other times I wouldn't be able to read the first page of each chapter so I'd have to skip over and figure out what happened from context. Other times the whole reader would freeze and shut down in the middle in a book. Why? Why can't you perform your most basic function? Not only that but downloading eARCs is the biggest pain on this system, involving downloading into digital editions and THEN connecting the nook and dropping the new files onto it. Why can't they just send to the device, Barnes and Noble?
All in all, I have to say this device was tolerable but really more trouble than it was worth. If I had to go back after having my Samsung Nook I think I would cry. Seriously. Its an old version, so I doubt anyone would be buying, but if for some reason it's an option just don't.

Did you ever have this one? Where the ones between this and the Samsung better? Let me know in the comments!
From my shelf to yours.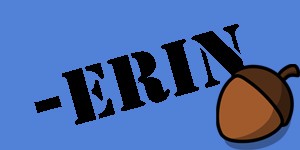 Related Posts