A while back Jenny came on here and talked about the Kindle Paperwhite. Ever since, I wanted to start talking about and reviewing things that weren't books. Just think about how many things we use as bloggers and readers everyday that fall into the category of "bookish" but aren't actually books. Of course, we have our ereaders but we also have tons of apps (be it the nook or kindle ones on our phones, goodreads, ibooks, google books, audible, whatever) that we play around on every day.
So let us begin (again) with the Samsung Galaxy S 4 Nook.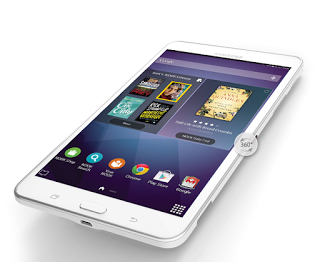 A while back I got a Nook Color that belonged to my grandma after she died. While it was cool to have an ereader I absolutely HATED it, (but I guess that's another review). So when Barnes and Noble was offering trade in credit for old tech we jumped at getting rid of the thing. Enter the beautiful Samsung Galaxy S 4 Nook.
The S 4 Nook is almost exactly the same as the actual Galaxy S 4 tablet, only it comes with the preloaded Nook software and set up. Unlike the earlier Nook models, this ereader/tablet allows the downloading of other reading apps such as Kindle and Glouse in addition to its own software. I LOVE that it lets me do this. While I usually buy my ebooks from Barnes and Noble/Nook, I use the Kindle app mostly for my netgalley downloads which makes reading those eARCs a million times easier than when I had to download them from my computer to my old nook through adobe digital editions (something I despised).
Other than bookish type fun this tablet/ereader allows for the downloading of pretty much any game or app in the google play store. I added the biggest compatible SD card I could find because of a) my obsessive book collecting and b) my ever expanding app library. This tablet is the perfect blogging hub if I'm not at home. With my Mac being at a point where it pretty much cannot leave its charger for any length of time it is difficult to bring on trips. Having all of my blogging stuff (my wordpress app, my goodreads, my audible, amazon, and both my email accounts) and my social media like Twitter and facebook make it great for when I'm going to visit people or going on trips. The blogging still gets done!
It also helps with my TV addiction having both my netflix and Hulu compatible with this tablet. If my fiancee is using the TV I like being able to go into the bedroom with this tablet and either read (duh) or use my netflix or hulu to watch whatever I want to. I have a feeling I'm going to be watching a lot of Shadowhunters on here because my fiancee's not a fan.
The thing I love most about this Nook over the last one I had is that it is crazy easy to use. The last one I had was always a pain in my ass to the point where I almost never used it. It made reading eARCs in particular really annoying. This one, with the use of the Kindle app, makes it a breeze. The technology is way better (granted, it's like 4 editions newer) and crazy fast. My reader never freezes like the old one did, making me want to throw it across the room. This is probably the best part of having the new nook and I would TOTALLY recommend it if you're looking for a new system.

What ereader do you use? What products do you want us to review? Let us know in the comments below!
From my shelf to yours,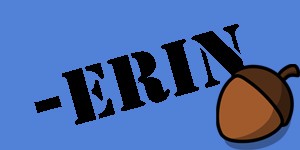 Related Posts