When it comes to "favorite" books I feel like my picks may change with my mood and depend on what I'm reading at the moment. But among that list are a batch of constants I always think about. This year I've already added a few books to this list, having read/listened to them multiple times even though it's only March.
So I decided to sit down and talk about these books and why I like them. And maybe it'll inspire some of you guys to pick one or more of them up for a read.
These books are in no particular order…
Of  THE LORD OF THE RINGS I think most people will agree that RETURN OF THE KING is the best of the trilogy. FELLOWSHIP is meandery and occasionally dull, TOWERS is a lot of traveling, but KING is where all the shit truly hits the fan. I love Tolkien and at least one of his books had to be on this list but picking one was very difficult.
One of two Ernest Cline books on this list, ARMADA is one of the newer additions. I only recently got into Cline but I was immediately in love. This is geektastic sci fi with a nostalgic edge for everything I love. I feel like his books are just made for me. They're examples of a near perfect book in my tastes and this one in particular gives me some real feels in the family department.

The other Cline book on this list is probably what I would now consider to be my #1 all time favorite book. Yes I'm serious. READY PLAYER ONE is my crack. It's my happy place and my own personal OASIS. The geekery, the nostalgia, this book is a love letter to the 1980's. I love every second. I fall asleep to the audiobook at night some days, Wil Wheaton's voice guiding me through the puzzles and trivia that are perfectly plotted by a fellow nerd.
The last really new addition to this list is actually a book released just this year. A well plotted book is always going to capture my heart and that's what Maureen Johnson did with this murder mystery. Add in a boarding school and a bunch of creatives and you've got me hooked. I'm already salivating for the next one.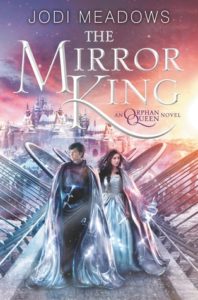 I read this whole series in the span of 2 days, novellas and all. When it came to putting this book down I was in tears. I truly fell in love with this world and I wasn't ready to leave yet.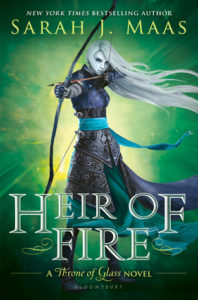 Of all the TOG books I'd say this monster is my favorite. This series has gotten incredibly complicated but I'd say this is where the story truly began. I love watching her come into her own here and see the series begin to take shape.
THE FORGETTING was probably one my my favorite books that I read last year. I was obsessed, and immediately had to get my hands on THE KNOWING. The companion was good but not as addicting as this one.

It used to be a rare thing that a second book in a series was my favorite. However in the last few years a few second books have really caught my attention. This was one of them. Really this entire series should be on the list but I forced myself to only pick one from a whole series. I just love Lila and Alucard.
This is a fairly old book and one I have read many, many times. This whole series holds a place in my heart but if I had to pick one this first book, OVER SEA UNDER STONE, is the best. There are clues to follow, maps to find, and a tip into the world of fantasy that becomes stronger in the later books. It's just the perfect introduction.
Anyone who knows me knows about THE HERO AND THE CROWN. After all I'm named for the MC. Because of that and its awesome storyline I will always hold this book close to my heart.
Cybella has the best story in this series, hands down. Though I love each book in its own way I think this one is the best written and best plotted of the lot. I'm hoping for another one soon.

Another series that I adore, I had a hard time picking between books one or two for this list. Honestly the difference was made by the presence of Nikolai, whom I love. I really want to reread this series again this year as I haven't read them in at least 4 years.

Another second book? What am I thinking? I love all the politics and machinations in WINNER's CRIME, even more than the love story of the rest of the books. This book is clever and shows Kestrel at her best and worst.
I had a rough start into this series. Book one was alright but books 2 and 3 absolutely KILLED IT! This series just kept getting better until it got here. It was a fabulous ending and a powerful one for the MC.

Of course this book is going to be here. ACOMAF blows away any other book in this series, no question. I read it twice last year, and listened to the audio as well. This is a gorgeously written book and it means a hell of a lot to me because of how she portrays PTSD.
So, what are your favorite books? Agree or disagree with any of these? Tell me what yours are in the comments or write your own post and link it below! Do you have a number one favorite book or can you not pick one?
From my shelf to yours,
Erin
Related Posts