When caring for your own books there's always certain tools that will help you get the most out of a quality repair. Some brands will do better than others. You don't need to buy a full kit, just the pieces that you need.
Here's what I recommend.
Book Tape: 
I personally like the 3M brand because it is much wider than the Scotch, and 4 dollars cheaper for the same amount. Both however are better than packing tape which can dry and crack. It also damages the book with age.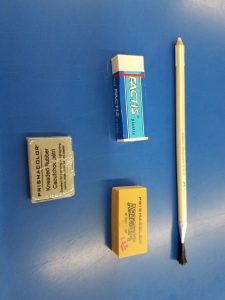 Erasers:
Erasers of all kinds are important. Artist erasers are always better than pink rubber. Always erase in one direction rather than rubbing back and forth to prevent smudging and tearing when removing marks. These are the best kinds:
The eraser in pencil for is special. It is a hard eraser, for dark small marks and has a brush on the end to brush away shavings.
Art Gum is my favorite kind of eraser. It is the best for use in books, not tearing up your pages or doing damage to sprayed pages if you need to remove marks. It won't hurt ink either as long as you're gentle.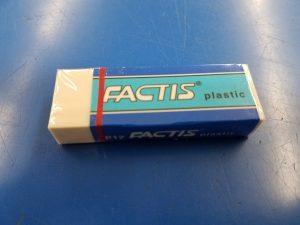 Plastic erasers like the Factis brand above prevent smudging and do not shed as much.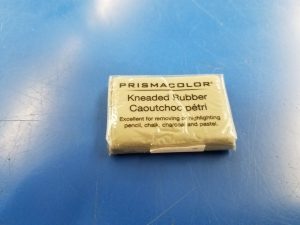 Kneaded rubber is  very gentle eraser. It's basically clay-like and can be dabbed to erase small careful sections of marking. Clean it by rubbing against denim or kneading until pencil marks fade.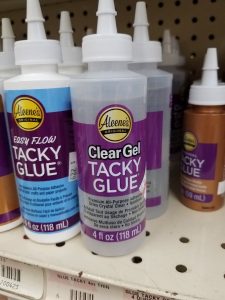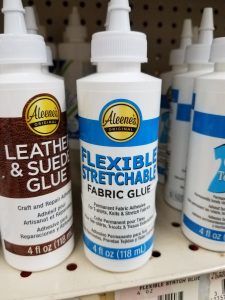 Glues: 
For binding you want a flexible glue that can move and stretch as the book is opened and closed, will not crack and break, and will not hamper movement. I like tacky glue for this but some fabric glues can work as well. The clear gel tacky works best for books and can be moved around into nooks and crannies with toothpicks and wooden skewers.
A small glue stick can be used to replace damaged pages with fresh undamaged ones. You can also use it to place bookplates or a signed page from a different book.
Adhesive eraser: 
This is a new addition to my set and I love it. Works well on removing sticker adhesive.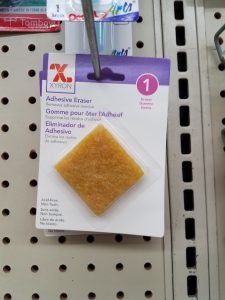 Hobby Knife:
You can use box cutters but I prefer a small Xacto hobby knife with a razor sharp blade. This is good for removing damaged pages and taking apart bindings. I also use mine to remove the tape securing dust jacket covers from ex library books.
Bone folder: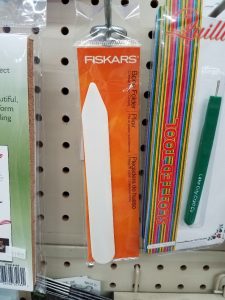 This folding tool is my favorite new piece. It helps even out tape, removing bubbled sections. It's also great for folding and creasing straight lines when needed.
These are the most important pieces for basic book repair. Most can be found at your local hobby or craft shop for relatively cheap.
What's your favorite tool? I'm rather partial to the bone folder. Share yours in the comments.
From my shelf to yours,
Erin
Related Posts