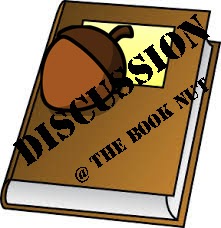 Used Books
I don't know about you, but for the last four years I've been a poor college student. I can't afford to buy new hardcovers every other day, no matter how much I wish I could. So used books have been a great asset for me, especially with the awesome stores for them we have around here.
I'm very strange about how I like my used books, For YA books I usually like them to be in really good shape. I'll rarely buy a YA paperback with a cracked spine or a hardcover without the dust jacket. When it comes to the rest of my collection I'm much less strict. Quite a few of my adult mass market paperbacks have cracks in the spine, though I usually test to see if the pages are still solidly bound within the book. It's still rare that I buy an adult hardcover without a dust jacket but not unheard of. I also avoid books with writing, underlining, and highlighting. I find it extremely distracting and rarely write in books myself. Only my sarcastically annotated Twilight collection is the exception.
Nearby I have several places I can go for used books, making it very easy to get them. We have the usual goodwills and Salvation Armies as well as three used book stores (whose volunteers often know me by sight if not by name). I have also gotten quite a few books from the website Better World Books and one or two from the Amazon Marketplace.
I love used books, they're better for my bank account and always keeps me in something to read. It also helps when a lot of the stores I frequent support literacy and other worthy efforts. I call it a win-win.
So the question is how do you feel about used books? Do you get them? Are you strict about their condition? Where do you get them? Share in the comments.
Related Posts