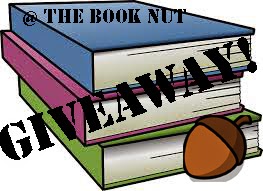 It's Christmas time and one of my favorite parts of the season is giving people stuff! But I didn't want to do a boring old regular giveaway, not for Christmas. So it's time for a blind date!
How It Works:


The giveaway part will work like any other. Enter through the rafflecopter, don't cheat. Yada yada. The form will choose 4 winners and that is when the fun begins. There are four mystery books, pictured below, with numbers and a label. I will email the winners in the order they are chosen by the rafflecopter and they may choose which ever book they wish with only the label to go on.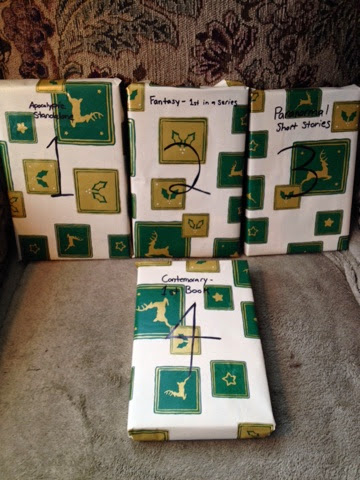 1. Apocalyptic standalone
2. Fantasy- 1st in a series
3. Paranormal short stories
4. Contemporary- 1st book in a series
This is all you guys will know to pick your blind date. If this giveaway is successful I will go another blind date giveaway sometime after the first of the year.
Giveaway Rules (the boring stuff):
-US Only
-Don't cheat, I do disqualify. Often.
-Must be 18 or have permission to give address.
Merry Christmas, Happy Holidays, and Keep Reading!
Related Posts