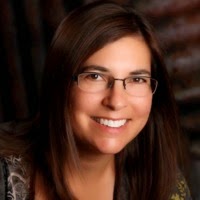 It's OAAA time again! Today I've got a very interesting guest post for you from Pretty Girl-13 author Liz Coley. Writers like Liz are part of two worlds, the world of big time publishing and the world of self publishing. When you've written as many unpublished books as Liz has maybe you can see why. Her newest book, Tor Maddox: Unleashed is self published.
Please welcome Liz Coley.


Hybrid Authors – The New Crossbreed
Hybrid authors. I am one. We're becoming a thing. Writers with one foot in the traditional publishing world and another in self-publishing. Traditional publishing has been the traditional dream of writers—big New York publishing houses, good advances, a sales and marketing force behind you, and the possibility for foreign deals, even movie deals. There are a lot of legitimate reasons (timeliness, control, small audience potential, change of brand among them) to choose self-publishing as an alternative, as I've done in the past, present, and possibly future.
The Past:
I finished my first manuscript, a young YA sci-fi novel titled
The Captain's Kid
, in 2005 and set about learning the ways of the traditional publishing world (so frowned upon back then it was called vanity-publishing). Over the next couple years, I sent this novel and my second,
The Splitting Point
, to agents and editors. In 2009 I finally signed with an agent for my third novel,
Sixty Million Best Friends,
and she did her best to submit it far and wide for years. And years. The market had turned to very dark/edgy, then paranormal, then dystopian while I'd been trying to sell this lighter, romantic, adventurous thriller (We'll come back to the fate of this story in a moment).
Meanwhile I kept writing. You always keep writing!
In 2008, I had written a December 21, 2012 novel,
Out of Xibalba
. "The story starts when the world ends." My agent considered it too hard to sell as it crossed genres—alternate history, Mayan mythology, historical romance, time travel, etc. etc. Worse yet, it had a freshness sell by date—the end of the Mayan calendar. So I took the plunge and learned the ins and outs of print and ebook production and distribution.
The hard lesson of self-publishing is:
with total control comes total responsibility.
A self-pub author is a small business owner and entrepreneur. Books don't sell themselves, so it's up to you to create a demand for your product. I sold
OOX
in the hundreds, but not the thousands of copies, the needle in a haystack problem, and I was a complete unknown.
Meanwhile I kept writing. You always keep writing!
The Present:
In 2009, I wrote
Pretty Girl-13
, which sold to big time New York publishing and so far 12 overseas publishers in translation. That has been intensely cool. And an experience I have yet to replicate after six and two halves more manuscripts. So today I turn again to self-publishing, this time launching over three months the former
Sixty Million Best Friends
in a new incarnation as the first of a series of romantic adventure thrillers starring my beloved heroine Tor Maddox, a sixteen-year-old girl who is much braver and cooler than I could ever be: Book 1
Unleashed
, Book 2
Embedded
, and Book 3
Mistaken
.
I'm hoping the self-marketing lessons I've learned with
PG13
, the friends and connections I've made, and the loyalty of readers ready for a dose of "the lighter side of Liz" will spread the word about these new stories.
With a firm foot in each camp, my agent is working hard on my behalf to sell my three most recent manuscripts traditionally.
Meanwhile I keep writing. You always keep writing!
The Future:
Still in my back "inventory" are three sci-fi novels for younger teenage boys. I haven't ruled out self-publishing these some day if they remain orphans of time and the market.
Tor Maddox: Unleashed
will be available May 1.
Related Posts