Two years. Two years of hard work. Two years of reading. Two years of my life I've shared with you guys! It's been wonderful. For the most part not a lot has changed. I brush the dust off a little, add a new color or a new header, this year we added a co-blogger! But the blog is still the same at its core. Honest thoughts, honest reviews, and whatever content we think might be fun.
So let's get some stats. In two years we've had:
2092 Comments.
43,449 total views
163 GFC Followers
1 New co-blogger
300+ Blogloving followers
585 Facebook Likes
I have a bunch of fabulous people to thank. First, @readwritelove28 and @LaLaT0adst0ne for being awesome friends and sounding boards since the moment I met them. Whenever I have an idea, these guys have always been there to tell me whether it's good or completely dumb and terrible. Thanks guys! I really do consider you my friends.
To YA Romantics, who actually inspired me to start my blog in the first place. None of this would have happened without you.
And of course, to Jenny, my fabulous co-blogger. Every time we talk I'm convinced I made the right choice. I'm so glad I found someone like her to blog with me.
Thanks so much Erin! I've had such a wonderful time working with you on the blog and getting to know you. I feel like I've known you forever and can't wait to become even better friends!!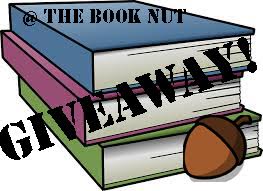 Ok, enough of the sappy stuff, it's giveaway time. Both of us are giving stuff away this year.
We'll be picking two winners.
The first winner chosen will get:
1) A box of Summer/Fall 2015 mystery ARC's
2) Assorted swag
3) A $10 gift card to Amazon
4) Your choice of book from the picture below
Second winner picked will get:
1) Second choice of book from the picture below
2) Some bonus swag!
These are the books the winners will get to choose from!! Please enter via the Rafflecopter below. Also, please note that this contest is U.S. only due to shipping costs and it will end at 11:59 p.m. on August 23rd, 2015.
Related Posts