Welcome to Ohio Author Appreciation in April 2016!
Those of you who have followed since last April will see some familiar faces, but you will also see some new ones as well. The entire purpose of OAAA is to showcase authors born in, raised in, or living in my home state. This does not mean that they currently live here, only that they have a significant tie. OAAA gives these authors a chance to do whatever they want: write a guest post about a timely topic or new release, write about themselves, or talk about whatever they want. It's their call, their platform.
The other reason I host OAAA is that my birthday is in April. But instead of asking for gifts I want to give them away. Ohio authors donate tons of their own books, ebooks and swag for you all and I buy a nice stack myself to shell out to giveaway winners. This massive giveaway will span the entire month and winners will be chosen in May. Some authors only give one book, others have donated several. The number of winners will depend on the number of books available at the end of the month.
So, before we get to all that let's meet our OAAA 2016 crew!
Regina Jeffers
Cinda Williams Chima
Erin McCahan
Edith Pattou
Mindee Arnett
L.S. Mooney
Amanda Flower
Liz Coley
Mindy McGinnis
Geoffrey Girard
Vicki Leigh
Laura Bickle
Jenn Mcgowan
Jenny Perinovic
Margaret Peterson Haddix
Carrie Bebris
Kristen Simmons
Natalie D. Richards
Leanna Renee Hieber
Jody Casella
WOOT! Welcome to all our fabulous 2016 OAAA authors!
In the coming days there will be posts from each of these wonderful folks (Note: Edith Pattou may have to bow out due to health reasons, get well soon Edith!).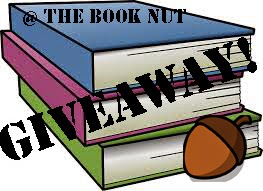 So, the giveaway. All usual rules apply. No cheating, US only, have permission to give out your address, all that fun stuff.
As part of a comment (if you write one) tell us which author's books you'd be excited to win.
Related Posts