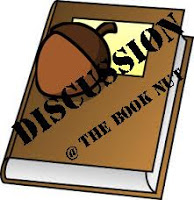 Amazon is opening a physical bookstore
Bring up the topic of Amazon and you're likely to get some pretty divided responses. Although there are some people who can see the pro's and cons of the giant retailer, people tend to fall into one of two camps. There are those who feel that Amazon is choking smaller brick and mortar stores out of business, along the lines of Walmart. And then there are those who appreciate the vast array of things you can buy and the ease and quickness that you can get items delivered to you. I'm in both camps. Amazon is a giant. It can make authors in the blink of an eye, but it also uses algorithms for its popularity rankings that can hurt other authors unfairly. On top of that, the low prices that it can offer it's customers make it hard for smaller stores to compete with. And for those of us who have Amazon Prime, it can be hard to beat the free two day shipping.
So what's the bottom line for me? Although i'd like to only support small businesses, financially I find myself in a position sometimes (ok, most of the time) where I need to buy things cheaply. And frankly, there's few places that you can find a penguin costume for your 5 year old three days before Halloween when he finally decides what he wants to be. I digress. The bottom line is that sometimes I buy from Amazon. And sometimes I don't.
Amazon has always been an online-only retailer. So imagine the uproar when they announced that they are opening a physical book store in Seattle. Not only are they taking over the world of online purchases, now they are going to open physical stores as well. I understand why people are upset. This move will make it hard for little stores to compete. But do I think that it's going to be another nail in the coffin of small bookstores? No. I feel like there's a large percentage of people who want the personal experience they get in going to a small bookstore and getting great recommendations on awesome books.
Amazon does have a few big things going for them. First, they are selling books in their physical store for the same low prices that they offer them online. This is big. Sometimes you can find newly released, hard cover books for under $13 on Amazon. What small store is going to be able to match that? And second, they are using the ratings that they have used to sell so many books successfully online to pick which books to put in their stores. So not only are they selling books affordably, they are also selling books that they know are going to do well. It seems like a no-lose proposition. Now, only time will tell how well the store does and whether that model will eventually spread to other cities. But it's certainly something to watch.
What do you guys think? How do you feel about a physical Amazon bookstore? Do you buy from Amazon now? I'd love to hear your thoughts in the comments!
*Credit to the Seattle Times for the background info on the new Amazon bookstore. Follow the
link
for the full article.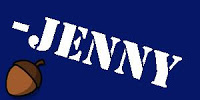 Related Posts