I see a lot of Kindle vs Nook debate on the internet and for some reason a lot of people seem to hate on Nook. However, when it comes to the Kindle app verses the Nook app, I think it's the Kindle one that kind of fails.
Now, I have two versions of the Kindle app: one on my iPhone and one on my Galaxy S4 Nook (since the Galaxy platform allows it). Of the two the iPhone app is the bigger mess.
For the longest time I was doing all of my ebook reading on my phone and after I got my first Nook I was still reading all of my Kindle books on my phone because the older Nooks didn't allow it. Unfortunately the app's set up didn't make me want to read my Kindle books very often. Due to the small screen of the iPhone, that version of the app is very cramped. I absolutely hate the default carousel display of your books (which is also present in the Google Play version of the app) and much prefer either the cover thumbnails or the listings.  I always immediately changed to the cover thumbnails so I could look at my books. It's very easy to accidentally click on a book before you're read as you swipe through your selections on any of the pages. Then you have to X out to get back to your original screen. Awesome. I don't want to play this game with you. What is nice is that once you make it to the book you actually want to read you can switch to whatever font size you need to make the book readable even on a phone.
The Google Play version of the app is much better put together. You don't have the issue of accidentally clicking on the wrong book and though you still have the ugly default carousel of books, the app is not as cramped so navigating where you want to be is much, much easier.
On both apps the Kindle Store is well set up, though I'm not sure I like the way the search function works. For the most part though, the store is easy to navigate and the Kindle Daily and Monthly deals are fantastic. Like with everything, the store in the Google version is better executed than the iPhone version. Get your shit together, Apple.
Still, I have to admit if I'm comparing side by side, the Nook apps for both platforms out perform their Kindle counterparts. Sorry Amazon, looks like this one is a win for Barnes & Noble.

Which app do you prefer? And what if we add others into the mix? Where do they rank? That's another post, but share your thoughts here in the comments.
From my shelf to yours,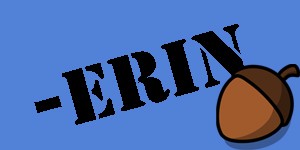 Related Posts