Co-Blogging is kinda funny. When you start a blog, that blog kind of becomes your baby. Blogging is hard work, you pour a lot of your heart and soul into it. So when you invite someone else to join you, it's like sharing a piece of that heart and soul. I got lucky, I found a wonderful person to share that with in Jenny.
As many of you probably know by now, Jenny is stepping down from the blog for personal reasons. I completely support her, I mean I made a great friend when I chose her as my co-blogger and that isn't going to change.
What has changed it my availability. I have a new job, and next week I'll be starting 8 hour work days. That means the all day blogging I was doing is going to stop. Content is going to slow down. Posting will be less frequent, as will reading time.
Some people have asked me am I going to choose a new co-blogger? My answer is this: probably, but not yet. As I said, my blog is my baby and I'm very picky about who I share my baby with. I'll eventually be looking for someone, or maybe even two someones: one for here and one for After Dark. The goal will not be to replace Jenny, because no one will be able to. We did too much together as co-bloggers for that to happen. But it will be to find the space for a new voice, a different voice, here on The Book Nut.
For now, if you'd be interested in co-blogging, keep the Book Nut in mind and watch the blog for news. My guess is I'll probably look for someone after the OAAA blog event in April, but I may decide to do it sooner if I get overwhelmed.
Until then it's just me and I hope you'll all bear with me through the changes.
From my shelf to yours,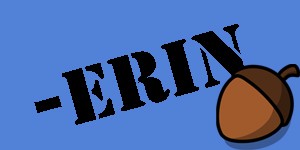 Related Posts