So yesterday I posted that I'm looking for a co-blogger for After Dark. After a bit of thought I decided to set up a form application type deal for prospective co-bloggers to fill out, not just for the After Dark site but also for a potential co-blogging position here.
So here's the deal. You can fill out the form to blog at either here, at After Dark, or at both sites. I will have this application up for a month, maybe two, before I decide on who would be the best fit for the Book Nut blogs. Ideally I would like two separate co-bloggers, one for here and one for After Dark so as to not put as much stress one one person.
-Requirements
The Co-bloggers must be able to post AT LEAST once a week. The post does not have to be a review. It can be a discussion, a book haul, some bookish news, a cover talk, a Top Ten Tuesday, whatever!
They must fit the criteria for either site (ie After Dark bloggers must red adult and NA, Book Nut bloggers must read YA).
Co-bloggers must be able to write coherent reviews. Spell checking and grammar are good.
I will base my decision on who is a good fit for each blog and a good fit for me.
The person/people who are chosen as co-bloggers will receive full access to their respective site as well as a name graphic like the ones Jenny and I have for signing off posts (made by me). They will be full and equal partners in the sites.
If you're interested in co-blogging please fill out the form!
I look forward to seeing all of your entries and making some new close friends.
From my shelf to yours,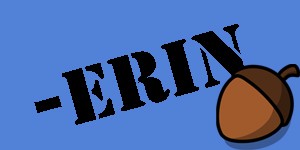 Related Posts