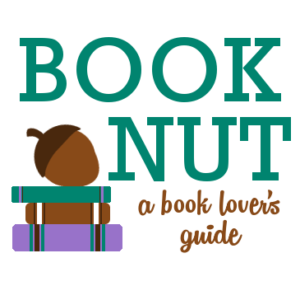 You may remember around this time last year I presented the new look for The Book Nut. Similar enough to the old but with a new flair the design (made by our friend Brittany Cook) graced our page for almost a year. Now Spring rolls around and I'm again itching for a new change.
So what does that entail? Well you can see much of it already.
First and foremost a new header and graphics*. We wanted to add a bit more color to the blog and remove some of the clutter. The ugly yellow sidebars have FINALLY been discarded and the text fixed, both edits that have been long time coming.
We have also streamlined both the sidebar and the menu, deleting and discarding old, outdated pages, features, and widgets. Various text fixes have been made all around the blog with more to come. You can now find the Book Tags page under the Features option on the Menu Bar. Book Repair**, Books for Kids, and Book Trading have been discarded as all have been defunct for some time.
We have also added two guest bloggers who will be reviewing more contemporary titles. Welcome Allison and Liz!
We still have much more to do. Pages will continue to be updated as needed but what we really need is your feedback. What do you like or don't? Opinions about the new look? Which features would you like to see back and which can die and ugly death? Do you want some memes? Tell us what you want to see in the comments and we will take it all into account as we move forward. This is your chance, folks! Voice your opinions now.
**I will still be offering book repair services through my blog email if anyone is interested.
*The lovely new designs you see are curtesy of Novel Knight's Austine.
From my shelf to yours,
Erin
Related Posts