Check it out, guys! We're new and improved!
Here's the run down:
Jenny and I decided it was time to make some big changes. Not so much in content but in look, in platform, and in our domain. Jenny is the best co-blogger a girl could ask for so we both threw out some ideas and BEHOLD! A new site. We have hosting! We have our own domain (booklovingnut.com)! We have Ultimate Book Blogger! And we have wordpress!
That's right, we made the switch from blogger to wordpress. Since I'm kind of unfamiliar with this platform it'll take me a bit to get used to all the new features. Still, I think we're already looking pretty good.
Now, here's where you guys come in! We want suggestions. Be it tips on using wordpress or some content you want to see in the next year, whatever it is we want to hear from you! What discussions do you want to see? What features do you want us to bring back? Give us your feedback! Share it all in the comments.
Much love and keep reading!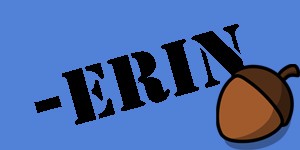 <a href="http://www.bloglovin.com/blog/14605441/?claim=ax7jmz8z768″>Follow my blog with Bloglovin</a>
Related Posts