I'm so happy that THE BOOK NUT could be involved with the LABYRINTH LOST book tour! We are so lucky to have Zoraida here today talking about what she loves about writing fantasy! Make sure to check out the contest at the bottom as well!
Zoraida on writing fantasy – in GIFs!
I was digging through my closet looking for Serious Grown-Up Documents and found a box of story ideas and journals. Ever since I was 13, I knew I wanted to be a published author. I kept notebooks and wrote my first novel at 17. Spoiler alert: it sucked. Still, I kept writing and all of those words were based in fantasy worlds. While I was reading through this box of ideas (some good, most bad), I found the first chapter of something I called "SISTER BRUJAS." It is completely different from the brujas in the Labyrinth Lost/Brooklyn Brujas series. Alex, Lula, and Rose have different names and powers, and their belief system is straight-up Charmed fanfic, but there it was: the seedling that would lead to Labyrinth Lost. Now, I also write romance novels and love that quite a bit, but every single idea in that unearthed box was fantasy. My initial reaction to "why do you write fantasy?" is to say, "PRETTY SHINY MAGIC." In my past life I was a unicorn, I suppose. But that's not what Serious Author Types want to hear. Instead, I present to you my favorite things about writing fantasy.
Magic
Okay, still pretty sparkly. There was a time when magic was science. It was the thing peoples used to explain the unexplainable. Magic was the reason so many women (and men) were persecuted throughout history. Magic and witchcraft appears throughout all time periods and across many cultures. Fantasy novels don't require magic. (Examples: Swordspoint  , The Winner's Curse )
But my fantasy novels are full of magic. For me, magic helps me explore the humanity of my characters by giving them special abilities or placing them in a world that is completely fantastical. How does their humanity change? How do they interact with their surroundings? How is their world shaped by their actions? On top of that, magic isn't and shouldn't be a loophole. Magic has to make sense within the established rules of the world. It's one of my favorite parts of world building.
Girl Power
I predominantly read YA fantasy because it has a healthier representation of girl and woman power. This is not to say that adult fantasy doesn't (there are badass female fantasy authors in the adult space). This is also not to say that YA fantasy is perfect and without flaws. Still, when I see a YA fantasy novel, I pretty much know that there is going to be a female lead. This is not a bad thing. This is a necessary thing. This is an important thing. In Labyrinth Lost, I wanted to write about different kinds of girls and women. Each one has different struggles, dreams, and fears.  
HOPE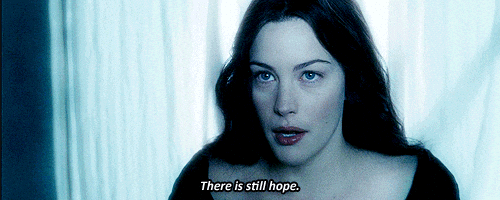 This is something that is consistent with YA. The thing that separates YA with adult fantasy is that YA typically carries a message of hope. Writing Alex was different than any other character I've written. Alex starts off the book without a lot of hope. She's suffered a lot of family loss, she takes a big brunt of the burden of keeping her house in order, her mother is a single working parent barely making a living for herself and three daughters. On top of all of that, Alex is dealing with what is means to have such great power and wanting to get rid of it because of the pain it's caused so many people around her. The only thing that keeps Alex going is hope. Hope that she can save her family. Hope that she can understand herself. Hope that she is loveable. Hope that she is enough.
Thank you for having me, and happy reading!
Check out LABYRINTH LOST and enter to win one of 3 signed copies!

Title: LABYRINTH LOST
Author: Zoraida Córdova
Pub. Date: September 6, 2016
Publisher: Sourcebooks Fire
Pages: 336
Formats: Hardcover, eBook
Find it: Amazon, Barnes & Noble, iBooks, Goodreads
"Enchanting and complex. Every page is filled with magic."-Danielle Paige, New York Times best-selling author of Dorothy Must Die
Nothing says Happy Birthday like summoning the spirits of your dead relatives.
Alex is a bruja, the most powerful witch in a generation…and she hates magic. At her Deathday celebration, Alex performs a spell to rid herself of her power. But it backfires. Her whole family vanishes into thin air, leaving her alone with Nova, a brujo boy she can't trust. A boy whose intentions are as dark as the strange marks on his skin.
The only way to get her family back is to travel with Nova to Los Lagos, a land in-between, as dark as Limbo and as strange as Wonderland…
Praise for Labyrinth Lost:

"Zoraida Cordova's prose enchants from start to finish. Labyrinth Lost is pure magic." -Melissa Grey, author of The Girl at Midnight

"Magical and empowering, Labyrinth Lost is an incredible heroine's journey filled with mythos come to life; but at its heart, honors the importance of love and family." -Cindy Pon, author of Serpentine and Silver Phoenix

"A brilliant brown-girl-in-Brooklyn update on Alice in Wonderland and Dante's Inferno. Very creepy, very magical, very necessary." -Daniel Jose Older, author of Shadowshaper

"Labyrinth Lost is a magical story of love, family, and finding yourself. Enchanting from start to finish." -Amy Tintera, author of Ruined.

About Zoraida:
Zoraida Córdova is the author of The Vicious Deep trilogy, the On the Verge series, and Labyrinth Lost. She loves black coffee, snark, and still believes in magic. She is a New Yorker at heart and is currently working on her next novel. Send her a tweet @Zlikeinzorro
Website | Instagram | Twitter | Facebook | Tumblr | YouTube | Goodreads
Giveaway Details:
3 winners will receive a finished copy of LABYRINTH LOST, US Only.
Make sure you stop by all the stops on the tour!
Tour Schedule:
Week One:
8/29/2016- Brittany's Book Rambles– Interview
8/30/2016- 125Pages– Review
8/31/2016- Once Upon A Twilight– Guest Post
9/1/2016- Owl Always Be Reading– Review
9/2/2016- Me, My Shelf and I–Guest Post
Week Two:
9/5/2016- Emily Reads Everything– Review
9/6/2016- The Book Nut– Guest Post
9/7/2016- Take Me Away To A Great Read– Review
9/8/2016- Wandering Bark Books– Interview
9/9/2016- Lost in Ever After– Review
Related Posts