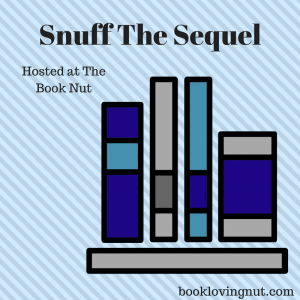 Some of you remember our Snuff the Sequel challenge for this year, how is everyone doing on their challenges so far?
Me? Well I haven't gotten very far. Of the 47 books I wanted to read this year I have read a total of 2.
A Gathering of Shadows and A Conjuring of Light by VE Schwab
On the other hand I have actually added to the list of sequel books I need to read instead of getting them off my TBR. How does that even happen?
So my goals for the rest of the year:
Get through at least a third of my sequel list.
Try to cut down on actually adding to said list.
Get a handle on my shelves.
Looks like I have some work to do, how is your challenge going?
If you haven't joined Snuff the Sequel, it's pretty easy to do. Check out the intro post here. Feel free to join me in cutting down on those pesky sequels just languishing on your shelves.
Link me to your own Snuff the Sequel posts, I'd love to see them.
From my shelf to yours,
Erin
Related Posts