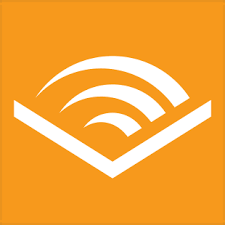 Becoming an Audible Member was one of the best things I've done as a reader, a blogger, and a book lover. And no, I'm not exaggerating.
I have a very busy life. That means it's not always easy to find time to read.  Work, chores, life. the usual. That's where audible comes in. Because I walk everywhere I like to have something to listen to. Audiobooks are my first pick. I have audible, overdrive, and a few other apps on my phone that allow me to do this.
Audible has a lot of perks. The first of which is that A LOT of popular YA books are Audible exclusive. That means that if I want to listen to one of those books, the only way to do that is use Audible. Two of the biggest ones? The Throne of Glass series, and Grishaverse novels.


I pay $15 a month and I get an audiobook of my choice (which is almost ALWAYS $25+ at regular price) plus 2 free audible originals and access to the audible daily deal. For me, that's absolutely worth it. Audible also often runs 2 book for one credit sales and the options are usually very good. But those deals are only open to audible members so your $15 goes a long way.
When you first sign up, depending on the promo and season, you can get one, 2, or even  3 audiobooks absolutely free. Prime members also usually get deals around Black Friday that bring the $15 price down to 4 or 5 for a few months before going back to regular price, a deal that I took advantage of immediately when I saw it.
If you know what you're doing you can make audible an even better deal than it already is with a little research and good timing. There are plenty of posts online about how to make the most of your subscription and I totally recommend reading them.
For me, Audible is an everyday part of my life. For others, Overdrive is a better option. I use both. Only you can tell if Audible is going to work for you, but I will always recommend it.
From my shelf to yours,
Erin
Related Posts