Every time I spend a weekend at home more books find their way into my hands and onto my shelves. I have no self control, none at all. On the bright side, one of the books in this list was a contest win from Bunny Cates' blog.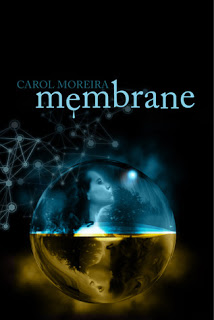 This was the book I won from Bunny Cates' giveaway. By the way, you should check her blog and youtube channel out, she's great.
Tanya is sixteen and her life isn't going exactly how she would wish. She is bullied, her crush doesn't see her, and self confidence doesn't come easy. A trip into an alternate reality reveals a very different version of herself and a different world from the one she knows. Will she get home?
I'm so excited for this book, look at that gorgeous cover!
Membrane by Carol Moreira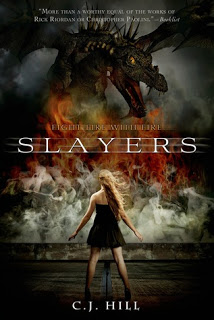 Those of you who have read my reviews know all about this book. I really enjoyed it and I am reading the ARC of the second one in the series now. I was so happy to find the paperback cover that matches my ARC cover. Yay matching covers! I recommend it.
This urban fantasy features a rich girl with a secret ancestry, she is the descendant of dragon slayers, and dragons are real. She and a group of teens are all that stand between us and them! Check out the review to find out more.
Slayers (Slayers #1) by CJ Hill
This is book three in the Birthmarked Trilogy and completes my set. I finished books one and two 2 summers ago and have been waiting for this one for a long time. I will start this one as soon as I possibly can! I'm not giving a synopsis on this one because it will spoil the first two. Read them!
Promised (Birthmarked #3) by Caragh M. O'Brien
I have to start by saying that I have neither read or own the first two books in this series. I'm going to, I promise. I have borrowed book one from my friend Laura and as soon as I finish my ARCs that will be the first book I pick up. But I just had to get this, it was $1 at goodwill. I cannot pass that up, guys! Again, I will not be giving a synopsis of this book, only this time it is because I don't want to spoil myself.
City of Glass (Mortal Instruments #3) by Cassandra Clare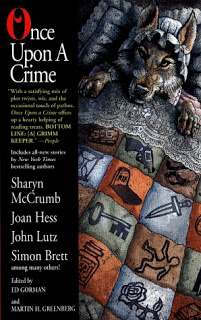 This book is a collection of crime fairytale retellings by a compilation of authors. I have a soft spot for both crime stories and fairytale retellings so this book seems meant for me. Too bad I accidentally left it at home. But I really do have plenty of books here.
Once Upon a Crime
Okay, people can stop bugging me about this book, I bought it! I'll read it. Relax. I get it, it's good. I have not read anything like this before so this will be a first.
Growing up in the city of Kabul in the early 1970s, Hassan was narrator Amir's closest friend even though the loyal 11-year-old with "a face like a Chinese doll" was the son of Amir's father's servant and a member of Afghanistan's despised Hazara minority. But in 1975, on the day of Kabul's annual kite-fighting tournament, something unspeakable happened between the two boys.
The Kite Runner by Khaleed Hosseini
So that is my haul for this round. I really stoked about this list. If there is anything you want me to look for, anything you want me to review, or something you want to say please comment. I would love to know your opinions. You, the readers, matter. But that's all for now!
Go Read!
The Book Nut
Related Posts