Clockwork Prince (Infernal Devices #2) by Cassandra Clare
Release Date: December 6, 2011
Publisher: Margaret K. McElderry Books
528 Pages
Received: Bought from Barnes & Noble
Format: Paperback
Rating: 
(I can't find my little half star)
Description: In the magical underworld of Victorian London, Tessa Gray has at last found safety with the Shadowhunters. But that safety proves fleeting when rogue forces in the Clave plot to see her protector, Charlotte, replaced as head of the Institute. If Charlotte loses her position, Tessa will be out on the street—and easy prey for the mysterious Magister, who wants to use Tessa's powers for his own dark ends.
With the help of the handsome, self-destructive Will and the fiercely devoted Jem, Tessa discovers that the Magister's war on the Shadowhunters is deeply personal. He blames them for a long-ago tragedy that shattered his life. To unravel the secrets of the past, the trio journeys from mist-shrouded Yorkshire to a manor house that holds untold horrors, from the slums of London to an enchanted ballroom where Tessa discovers that the truth of her parentage is more sinister than she had imagined. When they encounter a clockwork demon bearing a warning for Will, they realize that the Magister himself knows their every move—and that one of their own has betrayed them.
Tessa finds her heart drawn more and more to Jem, but her longing for Will, despite his dark moods, continues to unsettle her. But something is changing in Will—the wall he has built around himself is crumbling. Could finding the Magister free Will from his secrets and give Tessa the answers about who she is and what she was born to do?
As their dangerous search for the Magister and the truth leads the friends into peril, Tessa learns that when love and lies are mixed, they can corrupt even the purest heart.
*There is a spoiler in here, it's marked, continue at your own risk*
Review: Before I get into the meat of this review I want to start of with talking about the cover. Why would I want to do that? Because out of all of Cassandra Clare's books this one features my absolute favorite cover. Yes, part of it is because Jem is my favorite Cassie Clare character of all time, but I also love the greenish shining mist in the background, the creepy building behind Jem, and that lovely dragon staff in his hand. Really the whole look is what makes this cover stand out for me. But I suppose I will leave my waxing poetic of this cover for another time and get on with the review now.
This book is great for two reasons: backstory and Jem. People probably know by now that I have a particular love for backstory. This is because a character's backstory shapes who they are in their present lives. A character's motivations, his personality, and his relationship with other characters are formed by their past and I always love a good opportunity to get a glimpse of that past.
This book gives us a ton of backstory for quite a few of our characters. Will's attitude gets some explaining (let's be honest, we all knew something was going on there. No big shock), we learn about our villain (yeah, I'd be a big jerkwhistle too if that happened), and MORE JEM! *party time* Will's story is very tragic, but I think we all knew he was a bit of a tragic character, but in a different way than Jem. Maybe that is why the two are so drawn together, they have enough of an understanding of each other that even when Will is keeping secrets, Jem understands tragedy. But I'll talk about him in a minute but I have a little something to get of my chest.
This part contains a spoiler, close your eyes, I'm going on a bit of a rant here! Also If you haven't read up to City of Glass in the Mortal Instruments then I suggest also not reading this bit.
We need to have a little talk about this Tessa and Nate aren't actually brother and sister thing. Dear Cassandra Clare, you already used that twist before! Seriously, didn't we just do this in City of Glass? You can't keep using the same stuff over and over again. You think we won't notice but we do! We really do. And it kinda pulls you out of the moment and ruins the suspension of disbelief. Stop it! I let a lot of things slide because I love this world, please don't make me regret it.
Giant squid of anger…
End Rant. You may continue.
Now, about Jem…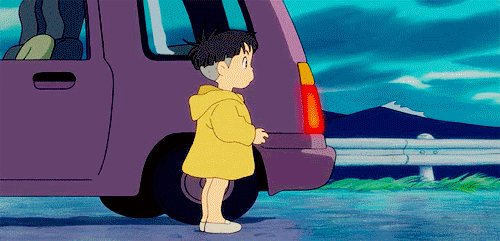 I've said it before, I don't dislike Will. In fact, I really like him. But Jem is the man. Jem is sweet, caring, and probably one of the most genuine male characters I've ever read. His story just makes him even more likable, but not out of pity. Jem could let what's happen turn him into a bitter, unpleasant, and unsociable asshole but he doesn't. He could have become like Will, keeping everyone at arms length, but he doesn't. Jem also reminds me a bit of my fiance so I'm quite biased. 🙂
This book is very character driven. It focuses on the characters and their relationships. They change and react as they meet new people and learn new information and I think that's one of the things this book does so well. There are parts when this can slow the book down but for someone who can appreciate what is happening it does not become that much of an issue.
Agree or disagree with this review? Share your own thoughts in the comments.
Keep Reading!
Related Posts