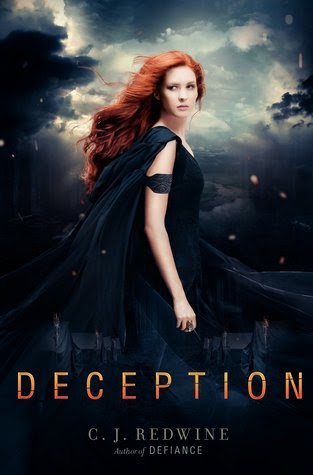 Deception (The Courier's Daughter #2) by CJ Redwine
Release Date: August 27, 2013
Publisher: Balzer + Bray
468 Pages
Received: Bought from Book Outlet
Format: Paperback
Rating: 
4 Nuts
Description: Baalboden has been ravaged.
The Commander's whereabouts are unknown. And with a ragged group of survivors struggling to stay alive, it's up to Logan to become the leader they need – with Rachel by his side. Under constant threat from rival city-state Carrington's army, which is after the device that controls the Cursed One, the group leaves their home and takes their chances in the Wasteland.
But soon their problems intensify tenfold: Someone – possibly inside their ranks – is sabotaging the survivors, picking them off one by one. The chaos puts unbearable strain on Rachel and Logan, and it isn't long before they feel their love splintering. And soon the group begins to question whether the price of freedom may be too great – and whether they can make it out of the Wasteland alive.
In this daring sequel to Defiance, with the world they once loved forever destroyed, Rachel and Logan must decide between a life on the run and standing their ground to fight.
Review:  
I  remember that it took me a long time to get into the first book in this series. The book started off really slow as it built the world around its characters. This second installment did not have this problem. This book is much more fast paced from beginning to end, the world having been already well established in the first one.What I like about this book is that there's as much mystery as there is action here. As the refugees travel towards safety, someone is murdering their friends.
Unfortunately there is no Sherlock Holmes on the case, just Logan and Rachel, and they're a bit slow on the uptake. This is one of the complaints I have about the book, the characters are very slow to figure things out.
The other is that Rachel takes a huge step back from how badass she was in the first book. The memory of killing someone haunts her so bad that she can hardly defend herself. I've seen this before in recent YA and it always bugs me! While I understand being traumatized, it it always drawn out to the point that it becomes too much. It's a distraction from the story that isn't needed.
Despite those two annoyances, the mystery in this plot is very enjoyable. I was very eager to figure out whodunit, something I did a bit earlier on than the author intended. I watch too many crime shows, you pick up on things. I really liked this element of the story, it's something I'm seeing more often with the likes of the Throne of Glass series and others.
Logan and Rachel are cute, if a bit frustrating. What is it with YA couples and lack of communication? But it has a purpose so I'll not harp on it too much.
I did really enjoy this book much more than the first one. The third book will be released very soon and I cannot wait to complete the trilogy. There better be some good resolution or I'm going to be a very unhappy Book Nut.
What did you think of Deception? Share your thoughts and feelings in the comments.
Keep Reading,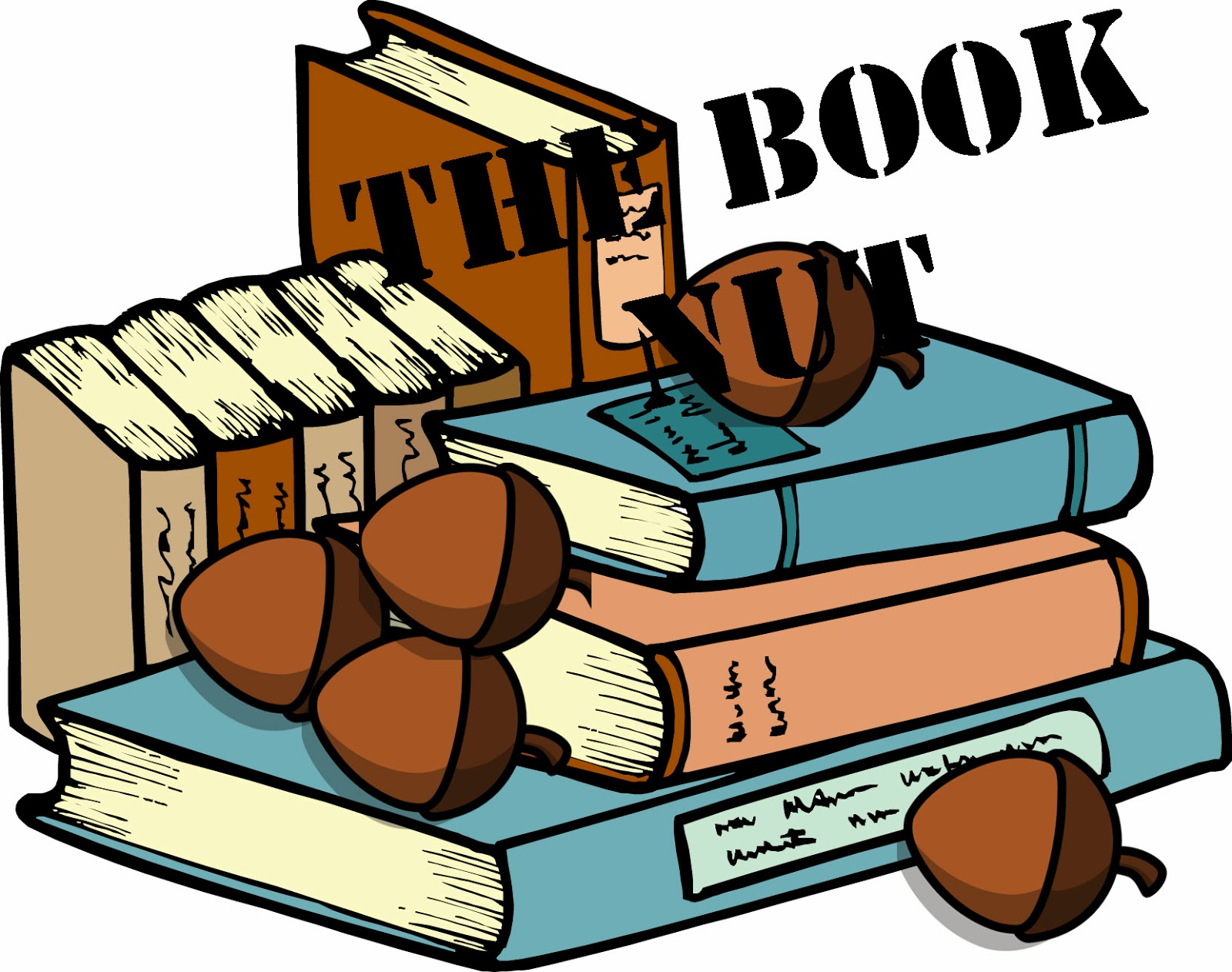 Related Posts