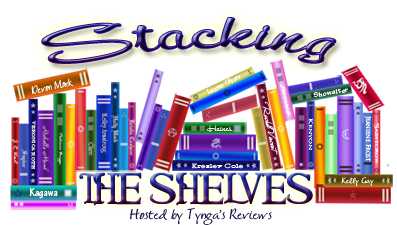 Stacking the Shelves is a weekly meme hosted by Tynga's Reviews where bloggers share the books they bought, borrowed, or were sent for review.
We're back with a big haul today! Let's get started.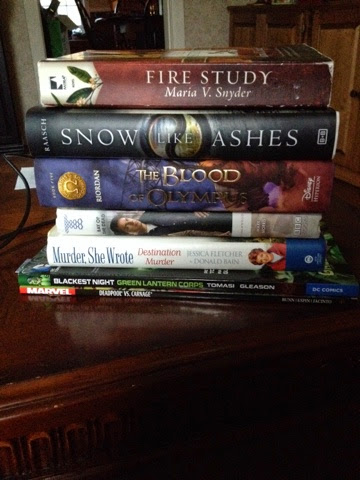 Fire Study by Maria V. Snyder (Better World Books)
Snow Like Ashes by Sarah Raasch (B&N)
Blood of Olympus by Rick Riordan (B&N Preorder)
Torchwood: Bay of the Dead by Mark Morris (Half Price Books)
Murder, She Wrote: Destination Murder by Jessica Fletcher and Donald Bain
Blackest Night: Green Lantern Corps (Ground Zero Comics)
Deadpool VS Carnage (Ground Zero Comics)
Not Pictured:
Agatha Christie's Marple Season 4:
Murder is Easy (Featuring Benedict Cumberbatch)
A Pocket Full of Rye (Featuring Rupert Graves)
Why Didn't They Ask Evans
They Do It With Mirrors
(Barnes & Noble)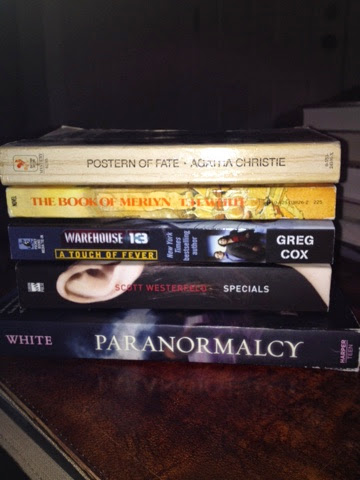 Postern of Fate by Agatha Christie (Bought at The Bookshelf)
The Book of Merlyn by TH White (Bookshelf)
Warehouse 13: A Touch of Fever by Greg Cox (Bookshelf)
Specials by Scott Westerfeld (Bookshelf, to replace a non matching hardcover)
Paranormalcy by Kiersten White (Bookshelf)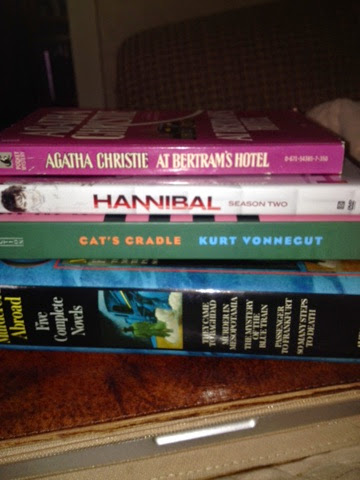 At Bertram's Hotel by Agatha Christie (Life's Treasures)
Hannibal Season 2 (Target)
Cat's Cradle by Kurt Vonnegut (The Bookshelf)
Murder Abroad: Five Complete Novels by Agatha Christie
They Came to Baghdad
Murder in Mesopotamia
The Mystery of the Blue Train
Passenger to Frankfurt
So Many Steps to Death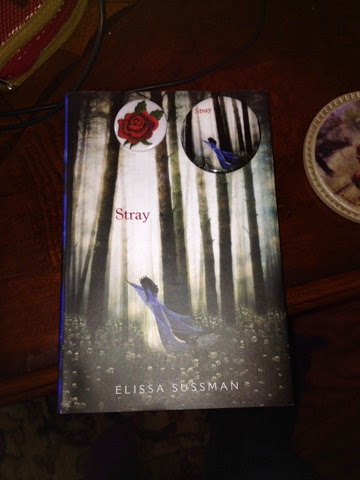 Won:
*signed* Stray + buttons by Elissa Sussman
ebooks:
None
What looks good to you? What did you get this week? Share/link in the comments.
Keep Reading!
Related Posts