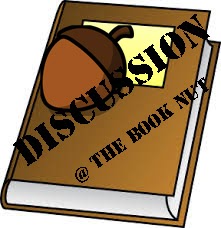 Book Hangovers
It's finally here, the book you've been waiting for for months. You get it the the day it comes out, you bring it home, and you devour it. Before you know it the book is over. What do you do with yourself now? Welcome to the book hangover. I know I get them and sometimes they can send you in to an epic reading slump. So what do you do?
But what exactly is a book hangover? To me a book hangover is that point after you read a book where you don't really know what to do with yourself. You don't really want to read anything else at the moment and you're sort of mourning the fact that you either have to wait to find out what happens next or that your series is over.
I often get book hangovers in two kinds of situations: after a massively emotional, intense read or after reading a highly anticipated book that I've built up in my head for months and months. Let's start with the last one. When you build up a book in your head like that you can find yourself with a sort of emptiness after its over. You've spent so much time focusing on it that when that's gone you need something else to fill it. When this happens to me that's usually what I do, I'll find another book to take the place of the one I finished.
As for the first kind, that's a harder to swallow. When a book is full of emotionally intense moments I walk out of it emotionally drained. Usually I need a sort of reset to continue on with my TBR. Sometimes all I need is a nap, other times a Disney movie will do it, and another time I may need to either step back from reading or interrupt my TBR with an unplanned book to get my mojo back.
I would say if you're in the middle of a book hangover, don't force yourself to read. It's likely that you'll get yourself into a major reading slump if you force more reading on your hungover brain.
What do you do when you have a book hangover? Share in the comments.
Related Posts