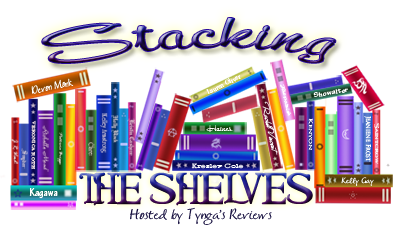 Stacking the Shelves is a weekly meme hosted at Tynga's Reviews where we share the books we bought, borrowed, or were sent, etc….
Oh look, Christmas edition!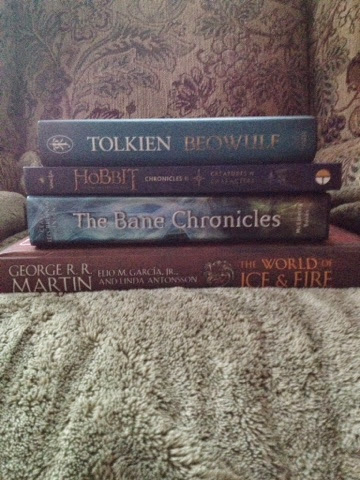 Beowulf translated by JRR Tolkien (gifted)
The Hobbit: Creatures and Characters by Weta (gifted)
The Bane Chronicles by Cassandra Clare, etc… (gifted)
The World of Ice and Fire by George RR Martin etc.. (gifted)
not pictured:
Game of Thrones season 3
Complete M*A*S*H DVD set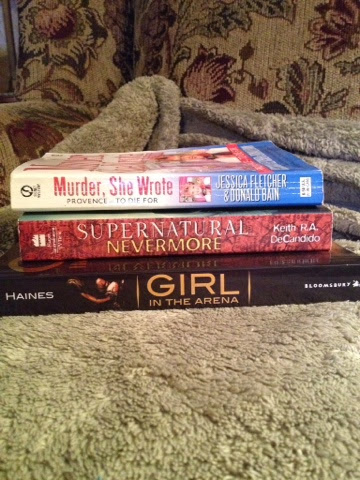 Murder: She Wrote- Provence– To Die For by Jessica Fletcher and Donald Bain (The Bookshelf)
Supernatural: Nevermore by Keith DeCandido (The Bookshelf)
Girl in the Arena (The Bookshelf)
Salt and Stone by Victoria Scott (Sent by publisher)
Marvel's Civil War (gifted)
Ed Sheeran: A Visual Journey by Ed Sheeran and Phillip Butah
ebooks:
Ignite by Sara B Larson (Edelweiss)
What did you guys get for Christmas? Link/share in the comments.
Keep Reading!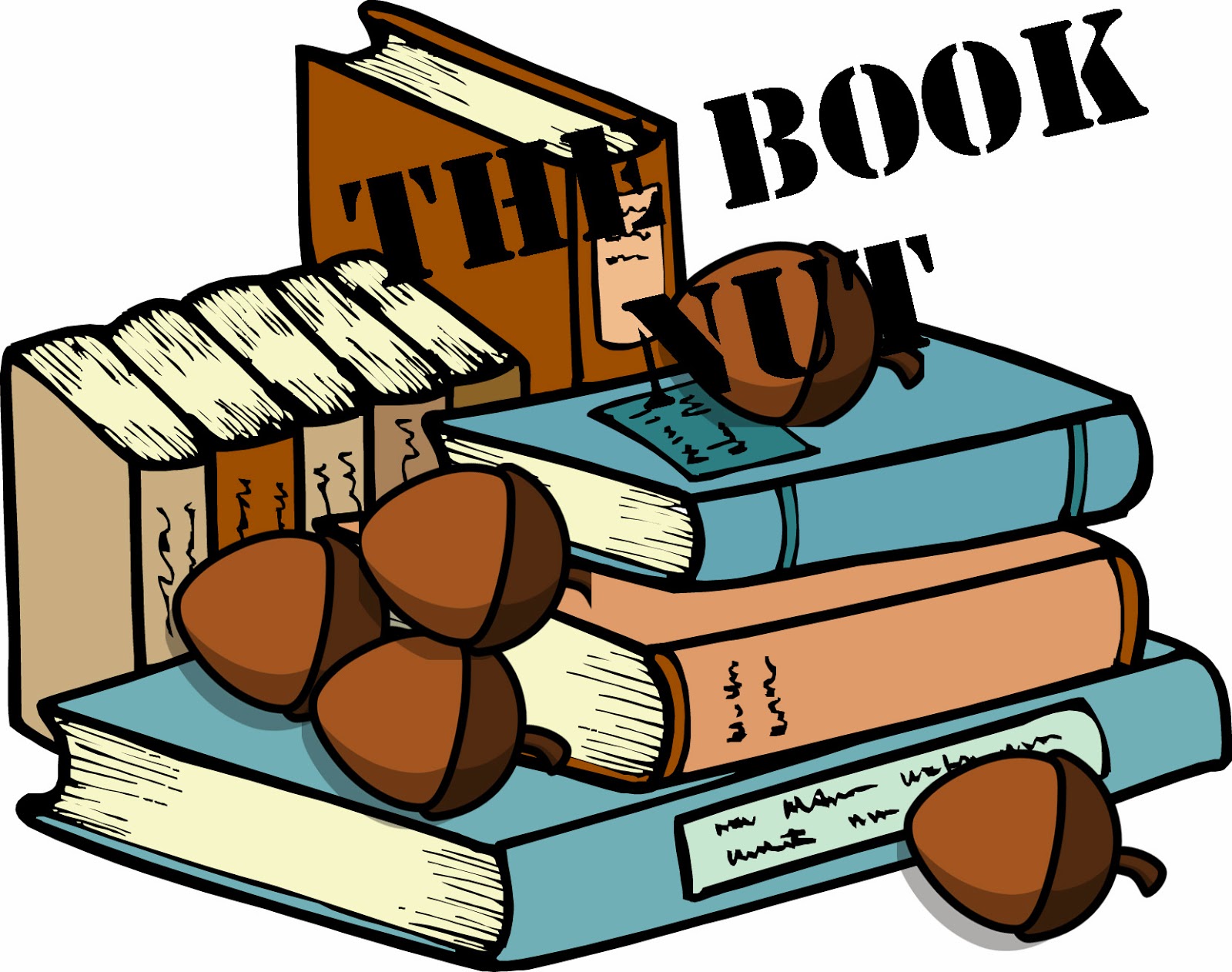 Related Posts