Stacking the Shelves is a book haul meme hosted at Tynga's Reviews. This week is an example of what happens when my library sale decides that 10 YA books for a dollar is a brilliant idea and I have no self control.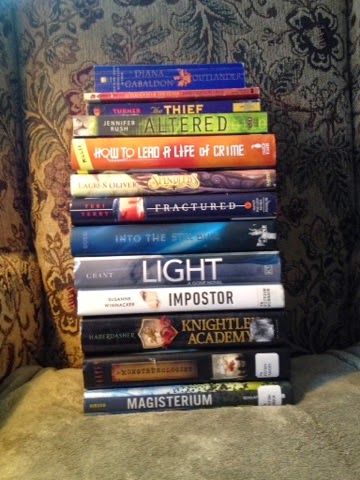 Outlander
Afternoon of the Elves
The Thief
Altered
How to Lead a Life of Crime
Spindlers
Fractured
Into the Still Blue
Light
Impostor
Knightley Academy
Monstromology
Magisterium
All of those were from the library sale. It was a very heavy pile.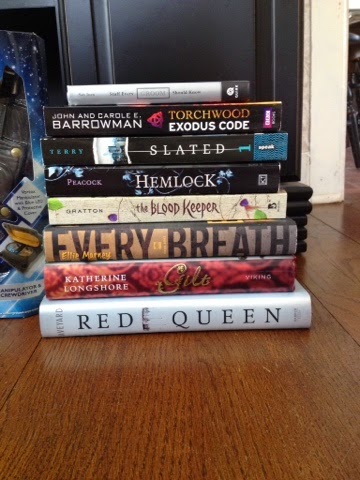 Stuff Every Groom Should Know (Sent by Quirk)
Torchwood: Exodus Code (BookMooch)
Slated (BookOutlet)
Hemlock (BookOutlet)
The Blood Keeper (BookOutlet)
Every Breath (Gifted)
Gilt (Traded)
Red Queen (Gifted)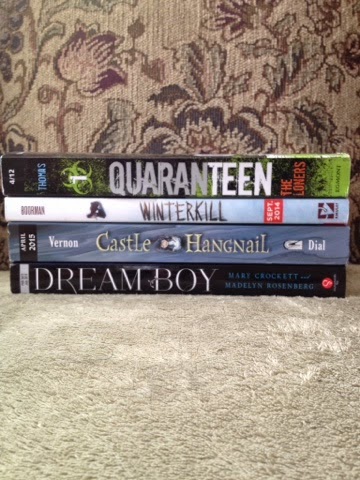 Quarantine: The Loners (Traded)
Winterkill (Traded)
Castle Hangnail (Gifted)
Dream Boy (ARCycling)
Blood Magic (BookOutlet)
City of a Thousand Dolls (BookOutlet)
Demonglass (BookMooch)
What did you guys get this week? Share/link in the comments!
Keep Reading!
Related Posts