Stacking the Shelves is a weekly book haul meme hosted by Tynga's Reviews. I've had another rather large week so let's look at the books.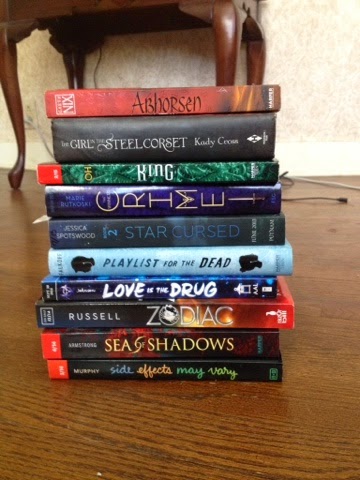 Abhorsen (Trade)
The Girl in the Steel Corset (Trade)
King (Trade)
Winner's Crime (Trade)
Star Cursed (Trade)
Playlist for the Dead (Signed, won)
Love is the Drug (Given)
Zodiac (Trade)
Sea of Shadows (Trade)
Side Effects May Vary (Trade)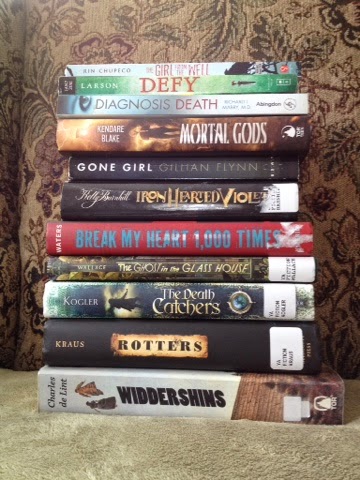 Girl in the Well (Trade)
Defy (Trade)
Diagnosis Death (Life's Treasures)
Mortal Gods (Trade)
Gone Girl (Library Sale)
Iron Hearted Violet (Library Sale)
Break My Heart 1,000 Times (Library Sale)
The Ghost in the Glass House (Library Sale)
The Death Catchers (Library Sale)
Rotters (Library Sale)
Widdershins (Library Sale)
Wicked Games (Trade)
Warrior (Trade)
Tandem (Trade)
The Darkest Part of the Forest (Trade)
Compulsion (Trade)
Ashes to Ashes (Trade)
Shutter (Trade)
Skylark (Trade)
Prudence (Trade)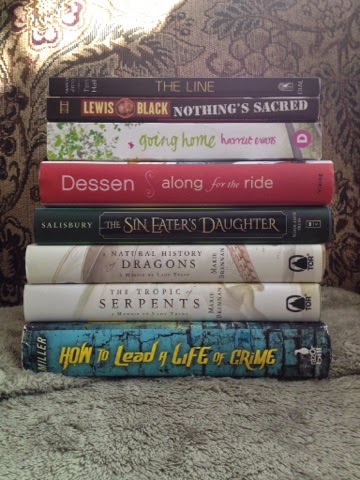 The Line (Goodwill)
Nothing Sacred (Goodwill)
Going Home (Goodwill)
Along for the Ride (Goodwill)
Sin Eater's Daughter (B&N)
The Natural History of Dragons (BookOutlet)
The Tropic of Serpents (BookOutlet)
How to Lead a Life of Crime (Signed, BookOutlet)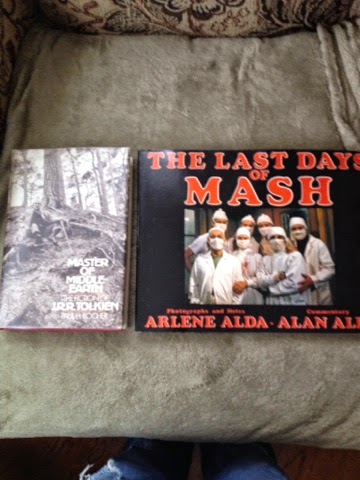 Master of Middle Earth (First Edition, Antique Mall)
The Last Days of MASH (Antique Mall)
ebook:
Undertow by Michael Buckley (Netgalley)
The Girl at Midnight (Netgalley)
What looks cool? What did you guys get? Share/link in the comments.
Keep Reading!
Related Posts