There's nothing better than a book event. And for me there's nothing better than a book event featuring a bunch of Ohio authors I love! Saturday there was a panel and signing in Mt. Vernon, Ohio. We drove an hour and a half to see a bunch of my favorite people an a few new faces (well, new to me). Here was the awesome line up!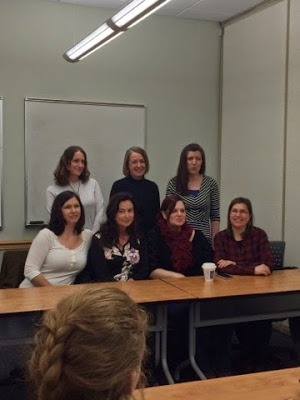 Top Row (left to right):
Jody Casella- Thin Space
Edith Pattou- East, Ghosting
Natalie D. Richards- Gone Too Far, Six Months Later
Bottom Row:
Mindy McGinnis- Not a Drop to Drink, In a Handful of Dust
Lorie Langdon- Doon, Destined for Doon (co-author)
Carey Corp- Doon, Destined for Doon (co-author)
Liz Coley- Pretty Girl-13
Two other authors were unable to show. Erin McCahan (Love and Other Foreign Words) had a cold and I'm not sure what kept Julia Devillers away.
Then it was panel time. Natalie was running on 2 hours of sleep and so a lot of funny faces and goofy comments were made. I love Natalie, she's always so much fun to talk to. I've met her, Mindy, and Jody before and they're aways lovely. All of the authors had interesting things to say. Mindy talked about writing a book in three weeks (it is possible if you don't shower and get a catheter she says!). Lorie and Carey mentioned how they have written about people they know in their books (including basing characters after bullies they once knew). Jody and Liz had a lot to say about how not every manuscript you write will get published. Edith's books have a lot of different individual characters to keep track of and she discussed how she did that (finding one voice at a time).
All of these authors were incredibly encouraging for the aspiring authors who were there (there seemed to be a lot of us). All of them agreed on one point: writing is hard. And it is, but the only way you'll get it done is to sit down and do it. Whether you live in the city (like a majority of the authors) or the middle of a field (like Mindy) you have to force yourself to write.
We headed over to the bookstore, Paragraphs, which is an awesome little indie in Mt. Vernon. The authors were spread out around the door and we moved around as if we were speed dating. I waited until a lot of people left so I could chat a little longer and get pictures.
Myself with Edith and Mindy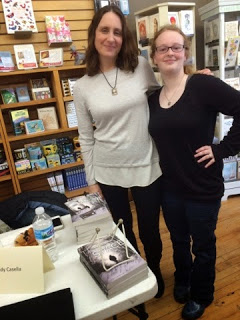 With Jody and Natalie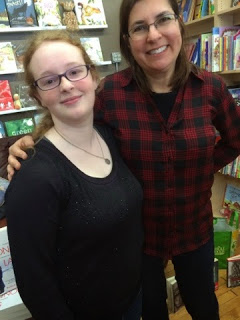 And with Carey, Lorie, and Liz
Erin McCahan didn't make it but her tables were still set up and looked so lonely.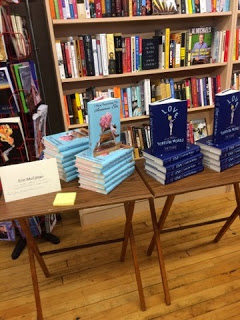 We picked up two books from authors who were there, Doon and Gone Too Far, but since we love indie bookstores we grabbed a few others. Since I'm going to Rochester TBF in May we grabbed Crown of Midnight so we can get our full set signed by Sarah J Maas. My mom has been very interested in starting Gail Carriger's Parasol Protectorate so she picked up books 1 and 3 Soulless and Blameless.
We had a great time and a ton of great conversations while we were there. On our way home we stopped at a Perkins for dinner (we love that chain but our local one is gone so we stop at them whenever we go places). All in all, a successful day. Not bad for only 2 days notice!
Keep Reading!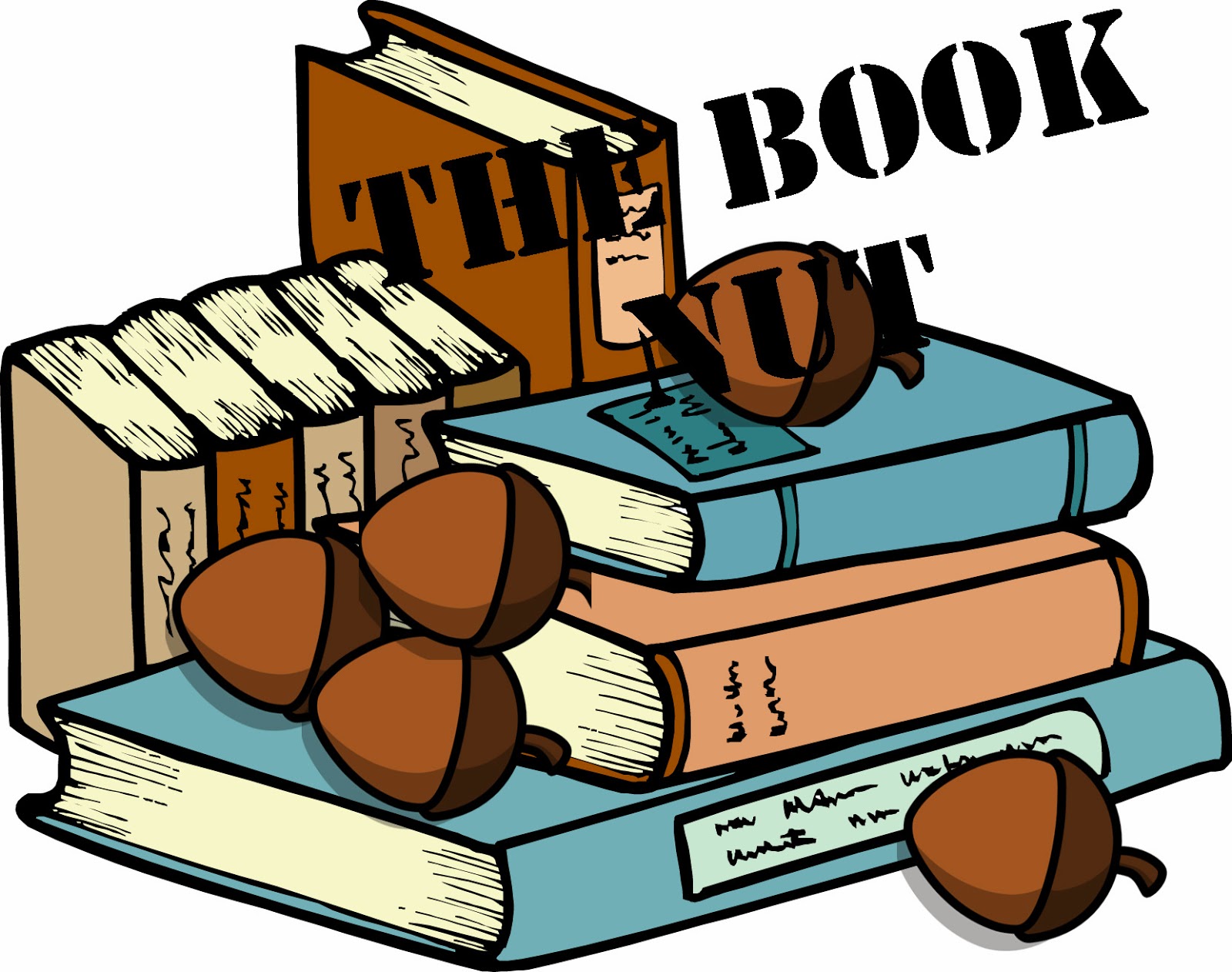 Related Posts