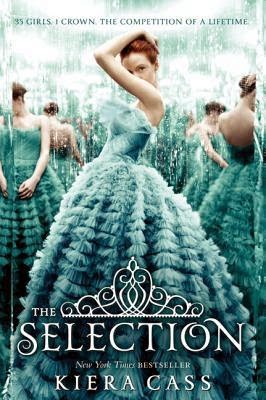 The Selection by Kiera Cass

Release Date: April 24, 2012
Publisher: HarperTEEN
336 Pages
Received: Traded for
Format: Paperback


Rating: 

3.5 Nuts
Description: For thirty-five girls, the Selection is the chance of a lifetime. The opportunity to escape the life laid out for them since birth. To be swept up in a world of glittering gowns and priceless jewels. To live in a palace and compete for the heart of gorgeous Prince Maxon.
But for America Singer, being Selected is a nightmare. It means turning her back on her secret love with Aspen, who is a caste below her. Leaving her home to enter a fierce competition for a crown she doesn't want. Living in a palace that is constantly threatened by violent rebel attacks.
Then America meets Prince Maxon. Gradually, she starts to question all the plans she's made for herself–and realizes that the life she's always dreamed of may not compare to a future she never imagined.
Review:
I have a lot of feelings when it comes to this series. The books are kind of all over the place in terms of quality but at least they had a good start. This first book is the best of the original trilogy. Until The Heir came along I thought it was destined to be the best, period.
A first book in a series like this requires a lot of set up. There's world building and character development as well as the set up for The Selection itself. With all of that to contend with we don't really need Aspen. There's enough going on in this book that his presence is actually more distracting than anything. Plus, I just plain don't like the guy. There, I said it. I don't like Aspen. I find him to be kind of whiny and I can't understand why America is so hung up on the guy.
As for America herself, yes she is really annoying. It's definitely less prominent here than in later books *cough*The Elite*cough* but it's still there. America makes stupid decisions. All of the time. Come on, girl! Get it together. But I'll talk more of that in my Elite review. In this book she's mostly just a generic female lead, which I don't mind actually. The parts of the story I was most focus on were Maxon and The Selection itself.
The reason I really enjoyed this book despite of all the flaws really has to do with The Selection. I'm kind of a reality show buff. I've always been into shows like Survivor, Dancing with the Stars, Ink Master, FaceOff , Fear Factor and occasionally dabbled in Rock of Love (because Bret Michaels). So when I saw what was basically Rock of Love with a prince I decided to give it a shot (yeah, I know it's supposed to be The Bachelor but I've never watched that one). Ok, I suppose that's not completely honest. At first I shunned it, but the idea seemed to kind of grow on me.
As for Maxon, yeah he's really attractive book boyfriend material. Maybe a little bit of a generic prince character at first but he definitely comes into his own. Is he at the top of my list? Nope. Not even in the middle, but he's on there.
So all in all this book is good if you're in the mood for a sort of girly reality show romance thing. Which I was, sometimes you just need a shallower book. The books get darker as the series progresses but I could honestly recommend better books if dark is what you're looking for. A fun read, an interesting world, but America is not a badass heroine.
What do you think of The Selection? Share in the comments.
Keep Reading!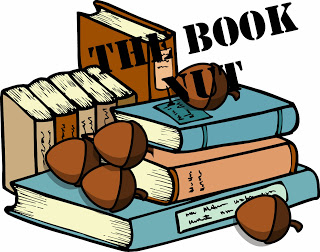 Related Posts