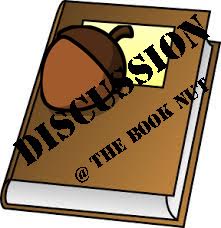 Library due dates always seem to sneak up on me. You check out a book (or 10) and then think, " I have plenty of time to read these and get them back!" And then a week goes by, and then another week. Suddenly you've only read one of those 10 books. Hmm. . .still plenty of time to read another one and then renew the rest? Definitely.
And maybe you do renew the books. So you now have another couple of weeks! Awesome. Maybe you even get another couple of books read. If you're like me though, your neat stack of books has sort of migrated around the house and there's a book here and a book over there and. . .how many books did you have originally?
Add to that 3 kids who each get 10 books themselves. Now you have library books hidden in places you didn't even know you could put books. In the fireplace! In the dog bed! Shoved in the couch so they poke you in uncomfortable places when you sit down!
So you return books here and there as you find them. You think you got all of them. . .right? Oh no, that first warning email pops up. Still 3 days, that's more than enough time to return the. . .how many books are still checked out? 12?! I have no idea where those 12 books are. . .  And then I get home from work and forget about the warning email.
Four days later you get the, 'Your books are a day overdue notice.' Ah! I will totally return those books today. Right after work. And then I forget again. Or I remember but can't find all of them. Either way. . .the library ends up with some of my hard earned money. Every time.
If I was more organized, maybe this wouldn't happen to me. Unfortunately, i'm not. So until I can get my butt in gear, the library will continue to get more of my money. Maybe they'll dedicate a shelf to me one day. . .or maybe they secretly hate me. Hey – the books get back. . .eventually.
Anyone else have a hard time being a good library patron? Let me hear about it!
Related Posts