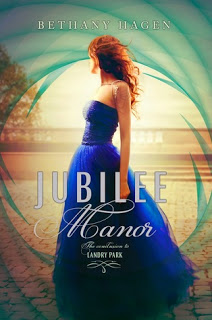 Jubilee Manor (Landry Park #2) by Bethany Hagen


Release Date: August 11, 2015
Publisher: Dial Books
400 Pages
Received: Traded for.
Format: ARC


Rating: 

3.5 Nuts
Description: The thrilling conclusion to Landry Park is full of love, betrayal, and murder–perfect for fans of Divergent, The Selection, and Pride and Prejudice
In Landry Park, Madeline turned her back on her elite family, friends, and estate to help the Rootless. Now, in Jubilee Manor, she struggles to bring the Gentry and the Rootless together. But when Gentry heirs—Madeline's old friends—are murdered, even she begins to think a Rootless is behind it, putting her at odds with the boy she loves and the very people she is trying to lead. If she can't figure out who is killing her friends and bring them to justice, a violent war will erupt and even more will die—and Madeline's name, her estate, and all the bonds she's forged won't make any difference.
This conclusion to Landry Park, which VOYA dubbed "Gone with the Wind meets The Hunger Games," is a richly satisfying, addictive read.
Review: I have been sitting here waiting for this book since the last one came out. I absolutely loved the first book, I loved the cover, I loved the characters. So when I got the chance to read the ARC I jumped all over that like a frog in a room full of flies. The book was fine, really it was just fine. For me a 3/3.5 nut isn't a bad rating, but the book really just didn't wow me.
The biggest difference between this book and Landry Park is that the sequel doesn't have any of the urgency of the first. While reading the first book I felt the need to get to the end and find out what was happening despite the fact that I probably had stuff to get done. With book 2 I just sort of meandered through it, putting it down a lot and never really getting grabbed by that hook that makes me devour books in one day. Seriously, this book took me like 2 weeks to finish, that never happens.
Madeline is still a pretty bad ass character but I didn't find any of her issues with David to be an interesting part of the storyline at all. Personally, I think he's the one being a jerk and tearing them apart so I feel no sympathy for him at all. Jude, on the other hand, I love. And I so glad that he gets another layer or two in this book. I maybe wish that we would get some more scenes of substance but I was just glad that the author kept him around a little more. You know if he's still free, I'll take him since nobody else seems to want to poor guy.
The big driving force of the book are a couple of murders and a need for peace between Rootless and Gentry. The peace part is what kind of makes you meander slowly through the book. For the whole middle peace is nowhere in sight so theres just a lot of back and forth without the urgency that I think it needs. The little murder mystery also doesn't always get the real attention it needs so the driving force of the novel suffers a little bit and I was easily distracted by other things.
Still, I really enjoyed the book. Yes, the baddie is predictable if you think about it, and there's no redemption for any of those who were suspects in the first place. The author seems to say, "well it wasn't him but he's still bad, see, you shouldn't like him anyway." which is a bit one dimensional for his character. But that's just me I guess.
I liked the book, it got 3.5 from me, but it definitely has its problems and downfalls throughout. It gives a satisfying end to the duology and I'm really glad that they didn't try and stretch it out into a third book. Trust me, there was no where near enough content here for that.
What did you think of this book or this series? Share in the comments and check out my review of Landry Park.
Keep Reading!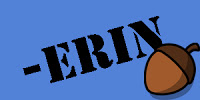 Related Posts