Several of you have asked for one of these on the past so I thought I would give you an idea of what I usually say when I send in a request email. Now keep in mind that this is what works for me and what I'm comfortable with. Not everyone's requests should be exactly the same.
To Whom it May Concern, (or if you know the publicist's name, personalize it)
My name is ____ and run a blog at _______ (give the name and url). I am writing to request (title, author, isbn if you know it). I would love a chance to read and review this ARC because ____. (Your plans for the ARC if you have any would go after this. Are you doing a full series review? A giveaway? Why should they send you an ARC?)
(This next paragraph should be your blog info. Talk about your blog's focus, do you review only YA? Do you focus on certain genres? Which genres do you read the most?) My blog receives approximately _____ monthly views. (Now you'll want to talk about your followers. Give them an approximate number over all of the different ways to follow. Usually I'll mention specific numbers on Bloglovin and GFC as well so they can get an idea of how people follow you. Any other stat you want to give them can go here as well.)
All of my reviews are cross posted on _____. (list the places your reviews will show up. Amazon and Barnes and Noble are always good places to start. Publishers will expect that reviews can be found on retail sites and goodreads.)
If it is possible for me to receive this title, here is my contact info.
(Full Mailing Address)
Thank you for your consideration (or another polite way to end your email)


Erin 
(Blog Name)
(Blog URL)
(Contact Email)
(Any links to social media. Twitter, blog's facebook, goodreads, etc…)
Once you are more familiar with a publicist you can word your emails a bit more casually but for a first impression I usually go for polite business-like.
How do you like to word your requests? Let's discuss in the comments!
Keep Reading!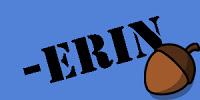 Related Posts