Acid
by
Emma Pass
Published by
Corgi Children's Books
on April 25th 2013
Pages:
431
Goodreads
The year is 2113. In Jenna Strong's world, ACID—the most brutal controlling police force in history—rule supreme. No throwaway comment or whispered dissent goes unnoticed—or unpunished. And it was ACID agents who locked Jenna away for life, for a horrendous crime she struggles to remember. But Jenna's violent prison time has taught her how to survive by any means necessary.
When a mysterious rebel group breaks her out, she must use her strength, speed, and skill to stay one step ahead of ACID, and try to uncover the truth about what really happened on that terrible night two years ago. They have taken her life, her freedom, and her true memories away from her. How can she reclaim anything when she doesn't know who to trust?
Strong, gritty writing, irresistible psychological suspense, and action consume the novel as Jenna struggles to survive against the all-controlling ACID. Seriously sinister stuff.

I want to love this book. I want to keep it on my favorites shelf and recommend it to all of my friends. Unfortunately it's not that  simple. See, this isn't just one book. Well, actually it is, but it doesn't feel like it is. When you sit down to read this book, it's really like you're reading two. Somewhere in the middle the book kind of splits off into its own sequel. It seems like there's a natural breaking point right in the middle signaling a break or shift into a second book. I can't really say that it's a good thing but it doesn't really hurt the story either.
The main character is a complete badass and I'm kind of in love with her. If I saw her in the movie I can't say that I wouldn't end up with a major girl crush on her. But it's a good thing that I do because all of the guy characters bore me out of any hope of there being a new book boyfriend to add to my lists. The love interest is very blah, the half baked fake love interests have no personality whatsoever, and all the other guy characters don't really work.
I can't really say that there's a cohesive story here, as I said the book seems more like it's split into two different plots. Part one is the escape and running away with Max, and part two is almost like starting all over again in certain aspects. She has to reremember what's going on and once again come into her own. In this way part two feels like a major step backwards for the character. It also reminds me a whole lot of the plot of Pretties.
All in all I felt like this book was definitely worth the read but also not worth keeping on my shelf. No matter how much I want to love it for the badass MC I couldn't bring myself  to make the jump based on its many issues. I also feel like there needs to be a sequel. There's a major plot point that needs to be addressed at the end that isn't.
What do you think of Acid? Share your thoughts in the comments.
Keep Reading!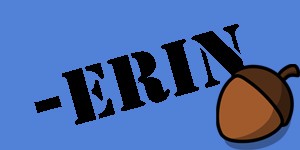 Related Posts