What Happens Next
by
Colleen Clayton
Published by
Poppy (Little Brown Books for Young Readers)
on October 9th 2012
Pages:
310
Goodreads
How can you talk about something you can't remember?
Before the ski trip, sixteen-year-old Cassidy "Sid" Murphy was a cheerleader (at the bottom of the pyramid, but still...), a straight-A student, and a member of a solid trio of best friends. When she ends up on a ski lift next to handsome local college boy, Dax Windsor, she's thrilled; but Dax takes everything from Sid—including a lock of her perfect red curls—and she can't remember any of it.
Back home and unable to relate to her old friends, Sid drops her college prep classes and takes up residence in the A/V room with only Corey "The Living Stoner" Livingston for company. But as she gets to know Corey (slacker, baker, total dreamboat), Sid finds someone who truly makes her happy. Now, if she can just shake the nightmares and those few extra pounds, everything will be perfect... or so she thinks.
Witty and poignant, Colleen Clayton's stunning debut is a story about moving on after the unthinkable happens.

Content Warning: Non Consent, Rape 
It's not often that I go back and forth so much on a book. I'm usually pretty clear on my thoughts and it doesn't take me a month to untangle them. Well, this book changed that.
On one hand I think this is a really important book. It has a lot to say about teenagers, rape, and recover. On the other hand the main character makes me so nuts at points that I had a hard time deciding how to feel about everything.
Let me be clear, I'm not saying the character asks for it. No one ever asks for something like this to happen. In fact I think it's actually very realistic, which is at times very uncomfortable. It's not always an easy book to read and I found myself tearing up a few times. Sometimes seemingly randomly. It's incredibly intense that way. I AM saying that I found the character extremely distracting at one or two points in the story. It took me out of the story once in a while and I had to think about an analyze something that had happened. Some of her decisions don't always really make sense to me, maybe because I can't relate very well to them. Sometimes its hard to understand why she made a specific decision, and often I just had to remember that I'm not this character. Maybe I wouldn't do a certain thing that she would that I think that may have made it more difficult for me.
Other than that there were a couple of places there I found the writing a little big clunky. It isn't as smooth as it could be in places and it is, again, distracting. And that's my biggest complaint, it's hard to read this book through without having those distracting moments. For a book as emotional and powerful as this one could be, that's a bit disappointing.
Still, I enjoyed the book. It is not a happy story, and it's got good if you have problems with triggery books. It's intense, it's got a lot to say, and it's definitely worth the read. Would I read it again? Ehhhhh, probably not. But it's signed to me so I'm probably keeping it.
What did you think of What Happens Next by Colleen Clayton? Share your thoughts in the comments.
From my shelf to yours,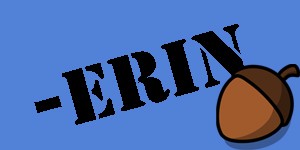 Related Posts