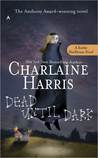 Dead Until Dark (Sookie Stackhouse, #1)
by
Charlaine Harris
Published by
Ace Books
on May 1st 2001
Pages:
292
Goodreads
Sookie Stackhouse is a small-time cocktail waitress in small-town Louisiana. She's quiet, keeps to herself, and doesn't get out much. Not because she's not pretty. She is. It's just that, well, Sookie has this sort of "disability." She can read minds. And that doesn't make her too dateable. And then along comes Bill. He's tall, dark, handsome--and Sookie can't hear a word he's thinking. He's exactly the type of guy she's been waiting for all her life....
But Bill has a disability of his own: He's a vampire with a bad reputation. He hangs with a seriously creepy crowd, all suspected of--big surprise--murder. And when one of Sookie's coworkers is killed, she fears she's next....

My mom has been trying to get me to read these books since what feels like forever. I'd watched the show, something like 4 seasons of it, but I could never get motivated to actually read them. I mean the show takes itself so seriously. But this year I made a promise to myself to read more adult books and I figured this would be a good place to start.
I wouldn't say that the first book is that much different from the show. Other than the addition of a few random characters for the show and the omission of  few things (Bubba), the two stories are almost identical. I know that changes later on. Personally, I like the book better, but I don't usually care for the "HBO Treatment" that books get ie SO MUCH SEX. It's not that I mind the sex, just that it got in the way of the story. Game of Thrones was different, that book already had tons of sex in it to begin with. But this book only had a few very mild scenes that were blown completely out of proportion and suddenly there's nakedness  everywhere. Can I just have my story please?
At its heart, this book is a mystery. It's not super descriptive of the vampire world (yet), the characters are mostly concerned with finding a murderer. It's southern Miss Marple with vampires, and a bit of sex. Though Sookie certainly doesn't have Miss Marple's brains.
All in all, I'm excited to see where the series goes. It's fun, not as serious as the show sometimes makes it. For me, I'd call them a light read.
What do you think about the Sookie books? Share in the comments.
From my shelf to yours,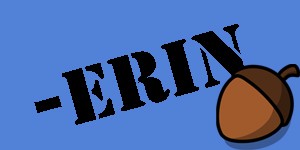 Related Posts