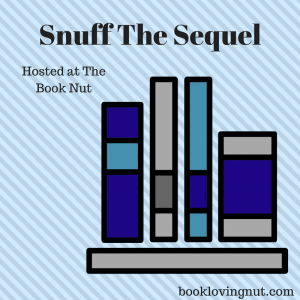 Welcome to Snuff the Sequel, a reading challenge designed to help you boot some of those pesky sequels off of your TBR! If you want to participate go check out the intro post here.
When Erin and I concieved this challenge, it was mostly to motivate us to finish series that we've been let sitting unfinished for AGES. Here is my list of books/series I need to finish — and it's ALOT.
THE HEIR/THE CROWN by Kiera Cass
UNCHANGED – Jessica Brody
THE FALLEN WORLDS TRILOGY by Megan Crewe
THE PLEDGE SERIES by Kimberly Derting
THE CHEMICAL GARDEN SERIES by Lauren DeStefano
WINTER by Marissa Meyer
HALF WILD/HALF LOST by Sally Green
UNTAMED/ENSNARED by A.G Howard
DECEPTION/DELIVERANCE by CJ Redwine
THE WINNERS CRIME/THE WINNERS KISS by Marie Rutkoski
SNOW LIKE ASHES SERIES by Sara Raasch
HEIR OF FIRE/QUEEN OF SHADOWS/EMPIRE OF STORMS by Sarah J. Maas
THE FALLING KINGDOMS SERIES by Morgan Rhodes
this just goes to show how many books I have got to read. Some of these were put off because I literally wasn't ready for books to end — like WINTER by Marissa Meyer. I don't think I'm ready to say good bye!
What are your Snuff the Sequel goals? Let us know!
Related Posts