Good afternoon, today we have an awesome guest post from regency romance author Regina Jeffers! Her books Darcy's Passions and Darcy's Temptations are two of my favorites in my Austen FF collection. Welcome back Regina!
—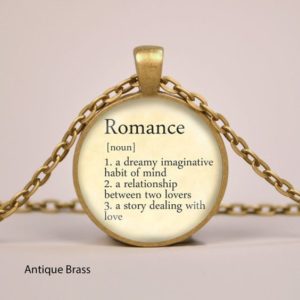 According to the Romance Writers of America, "the main plot of a romance novel must revolve around the two people as they develop romantic love for each other and work to build a relationship together. Both the conflict and the climax of the novel should be directly related to that core theme of developing a romantic relationship although the novel can also contain subplots that do not specifically relate to the main characters' romantic love. Furthermore, a romance novel must have an emotionally satisfying and optimistic ending."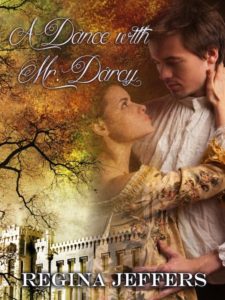 Wikipedia says, "The romance novel is a literary genre developed in Western culture, mainly in English-speaking countries. Novels in this genre place their primary focus on the relationship and romantic love between two people and must have an "emotionally satisfying and optimistic ending. Separate from their type, a romance novel can exist within one of many subgenres, including contemporary, historical, science fiction and paranormal. One of the earliest romance novels was Samuel Richardson's popular 1740 novel Pamela, or Virtue Rewarded, which was revolutionary on two counts: it focused almost entirely on courtship and did so entirely from the perspective of a female protagonist. In the next century, Jane Austen expanded the genre, and her Pride and Prejudice is often considered the epitome of the genre. Austen inspired Georgette Heyer, who introduced historical romances in 1921."
Chick Lit (according to the Metropolitan Library System in Illinois), on the other hand, explores the personal, professional, and romantic lives of young, single, working women. Quirky protagonists and humor distinguish the genre as these women look for love and deal with often less than desirable jobs. Some general characteristics of chick lit:
Written by women for women
First person-personal voice (confiding to reader)
Humor is important
Discuss life issues (love, marriage, dating, relationships, friendships, jobs, weight)
Circle of friends for support
Dead end jobs they usually hate, often with bad bosses
Unsuitable boyfriends or a lack of one
Urban-but no real sense of place
Outrageous situations
Main character drifting through life
May have overbearing/interfering mother, family
Obsessed with fashion, weight, shopping
So, does Jane Austen fit into any of these categories? Specifically, can Pride and Prejudice serve as a model for the modern romance or chick lit novel? Let us make some assumptions.
Pride and Prejudice is the story of an intelligent, sassy young woman. "'Mr. Darcy is not to be laughed at!' cried Elizabeth. 'That is an uncommon advantage and uncommon I hope it will continue, for it would be a great loss to me to have many such acquaintances. I dearly love to laugh.'"
Elizabeth Bennet has an unpredictable family, especially her mother. "'An unhappy alternative is before you, Elizabeth. From this day you must be a stranger to one of your parents. Your mother will never see you again if you do not marry Mr. Collins, and I will never see you again if you do.'"
The book has a "relatable" heroine, a sympathetic and believable creation. We all see ourselves as Elizabeth Bennet, a woman demanding that a man choose her for something other than her looks or her position in society. Can you not see your reaction if Mr. Darcy called you not "tolerable"? "Mr. Darcy walked off; and Elizabeth remained, with no very cordial feelings toward him. She told the story, however, with great spirit among her friends; for she had a lively, playful disposition, which delighted in anything ridiculous."
Elizabeth Bennet takes pleasure in observing the faults of others, as well as the quirks of society. She claims to be a student of humanity. As a woman possessing an ironic sense of humor, I most definitely enjoy Elizabeth's quips. "They were, in fact, very fine ladies; not deficient in good humor when they were pleased, nor in the power of being agreeable when they chose it; but proud and conceited."
Yet, Elizabeth is equally critical of herself and her apparent flaws. This is something with which many people experience difficulty. It is extremely hard to own up to our own faults.  "She began now to comprehend that he was exactly the man who, in disposition and talents, would most suit her. His understanding and temper, though unlike her own, would have answered all her wishes."
Elizabeth Bennet's female relationships are as important, if not more important, than her relationship with Mr. Darcy. We view her as a loyal sister, especially to Jane Bennet. She is also a devoted friend to Charlotte Lucas, even tolerating Mr. Collins in order to visit with her friend. "Indeed, jane, you ought to believe me. No one who has ever seen you together can doubt his affection; Miss Bingley, I am sure, cannot; she is not such a simpleton."
Pride and Prejudice is a female-centered book, not just in the main character's point of view, but also many of the minor characters. I always say Mr. Darcy is a major-minor character. He actually holds a minor role in the book. Think upon how many passages  are devoted to Elizabeth's interaction with Mr. Darcy. Then think of the multiple conversations between Elizabeth and Jane, Elizabeth and Aunt Gardiner, and Elizabeth and Charlotte. Like modern women, Austen's characters discuss the men they encounter; they analyze every word or action. "Well, he certainly is very agreeable, and I give you leave to like him. You have liked many a stupider person."
Elizabeth is coming to terms with her family complications, Charlotte's irresponsible choices, and her own prejudices throughout the novel. This assists her in coming to a decision as to whether an alliance with Mr. Darcy is what she really wants in life. "We will not quarrel for the greater share of blame annexed to that evening," said Elizabeth. "The conduct of neither, if strictly examined, will be irreproachable, but since then we have both, I hope, improved in civility."
She changes dramatically throughout the book. Elizabeth admits that Mr. Darcy does not change. "'How despicably have I acted!' she cried. 'I, who have prided myself on my discernment!'"
Do you not adore the way Elizabeth reacts when Charlotte Lucas marries Mr. Collins? Have you not had a friend marry someone you thought was so "WRONG"? Or what about that awkward situation when all your friends are married, and you are not? "She had always felt that Charlotte's opinion of matrimony was not exactly like her own; but she could no have supposed it possible that, when called into action, she would have sacrificed every better feeling to worldly advantage."
What of all those bad boys you encountered? Elizabeth meets a "womanizer" in the form of Mr. Wickham, a man whose only genuine quality is his handsome face. Wickham appears to be the perfect romantic hero, but "first impressions" are faulty. In reality, he's a pathological liar and a scoundrel. "Wickham was not at all more distressed than herself; but his manners were always so pleasing, that had his character and his marriage been exactly what they ought, his smiles and easy address, while he claimed their relationship. would have delighted them all."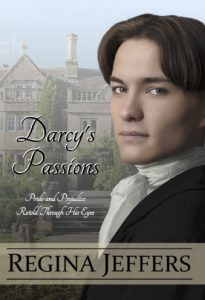 Although Mr. Darcy is the romantic hero of the Pride and Prejudice (and assuming you have no images of Colin Firth emerging from a placid lake in a wet shirt or of Matthew Macfadyen walking through the morning mist with an open shirt and lots of chest hair), you probably do not care for the man. In fact, Austen manipulates the reader before revealing Darcy's true worth. Quite frankly, he's a "prat."  "'That is very true,' replied Elizabeth, 'and I could easily forgive his pride, if he had not mortified mine.'"
So, do you see similar themes and plot points in modern romance novels (whether they be contemporary, westerns, paranormal, or historical)? I do every time I read a romance book. Add comments below if you agree, or even if you disagree. 
Now for the GIVEAWAY. I have two eBooks available to OAAA readers. The two winners may choose from either my March 25, 2017, release of A Dance with Mr. Darcy: A Pride and Prejudice Vagary
A Dance with Mr. Darcy: A Pride and Prejudice Vagary
The reason fairy tales end with a wedding is no one wishes to view what happens next.
Five years earlier, Darcy had raced to Hertfordshire to soothe Elizabeth Bennet's qualms after Lady Catherine's venomous attack, but a devastating carriage accident left him near death for months and cost him his chance at happiness with the lady. Now, they meet again upon the Scottish side of the border, but can they forgive all that has transpired in those years? They are widow and widower; however, that does not mean they can take up where they left off. They are damaged people, and healing is not an easy path. To know happiness they must fall in love with the same person all over again.
(or)
The re-release of the book that started it all for me: Darcy's Passions: Pride and Prejudice Retold Through His Eyes, which will reenter on the market on April 20, 2017, with a new look and a revamping of the tale.  
Darcy's Passions: Pride and Prejudice Retold Through His Eyes
FITZWILLIAM DARCY loves three things: his sister Georgiana, his ancestral estate, and Elizabeth Bennet. The first two come easily to him. He is a man who recognizes his place in the world, but the third, Elizabeth Bennet, is a woman Society would censure if he chose her for his wife. Can he risk everything he has ever known to love an impossible woman, a woman who has declared him to be "the last man in the world (she) could ever be prevailed upon to marry"?
Revisit Jane Austen's beloved novel, Pride and Prejudice, retold from Mr. Darcy's point of view. Discover his soul-searching transformation from proud and arrogant into the world's most romantic hero. Experience what is missing from Elizabeth Bennet's tale. Learn something of the truth of Fitzwilliam Darcy's pride. Return to your favorite scenes from Austen's classic: Darcy's rejection of Miss Elizabeth at the Meryton assembly; the Netherfield Ball; his botched first proposal; his discovering Elizabeth at Pemberley; and Darcy's desperate plan to save Lydia Bennet from George Wickham's manipulations, all retold through his eyes. Satisfy your craving for Austen's timeless love story, while defining the turmoil and vulnerability in a man who possesses everything except the one thing that can make him happy.
Enter the giveaway here
From my shelf to yours,
Erin
Related Posts