I found this on a channel called A dash of ash on Youtube. I thought it was pretty cool as it mixes books and music, something I don't talk about much.
The basics:
For each question I will be giving both song and book that go with the question. They don't have to go together, but sometimes they may.
Let us begin!
My Jam: A song you have to listen to no matter how many times you've heard it and a book that you'll never get sick of…
Sugar We're Going Down by Fall Out Boy. I will scream the lyrics or hum to tune to myself all day everyday. As for a book….

I will never get sick of Horrorstor. It's creepy and hilarious, and sometimes incredibly gross all in one weirdo book.
Throwback: a song that reminds you of the cringeiest time in your life and a book you read that you would wouldn't like if you read it now…
I guess Tik Tok by Kesha? Or anything Gaga. I had a weird party girl/slutty phase in college that I'd really like to forget.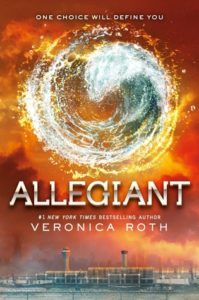 Probably most of the dystopians I read would fall into this category now but ALLEGIANT is probably the biggest one. I liked it at the time but I wonder if it would hold up. Insurgent didn't.
Replay: A recent song that you have on repeat and a recent favorite book…
How Far I Go from Moana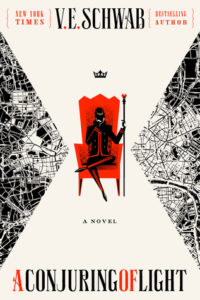 asdfghjkl! ACOL is my soul!
Gets me: a song that is literally me and a book that is me in book form…
I'm the One That's Cool from the cast of The Guild. It's like the best nerd anthem ever. Also maybe like half of P!nk's songs.

Again, nerd anthem, but in book form. NEEEEEERRRRRD! Also maybe this one: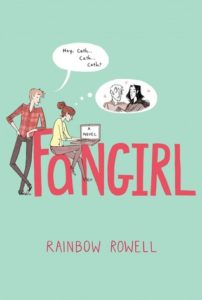 Yup. I can't really pick.
WUT: A weird song that you liked anyways and a unique book that stuck out to you for some reason…
Um like anything by Hank Green? It's all kind of weird but I really like the Anglerfish song.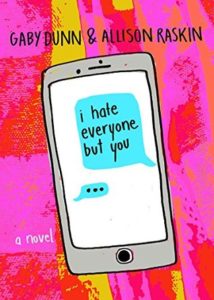 Told in texts and emails, I'm totally stoked to give this book a read.
Let's Go: Pick your best pump up song and a book that inspires you…
Breathing Lightning by Anthrax
Hero and the Crown will always be inspiring to me because the heroine is me.
Chill: Your best chill or relaxing song and a book you'd curl up with on a rainy day…
Anything Ed Sheeran. His voice is relaxing.

Addicting: A guilty pleasure song and a light, trashy read you can't help but love…
Mostly Disney music or old nostalgic pop from the 90's and early 2000s.

I love these old evil cheerleader books for some reason. They're stupid and creepy and I adore them.
Nostalgia: A throwback song you look back on fondly and a book you read and loved when you were young…
Thnks fr th Mmrs by Fall Out Boy
I love the Magic Shop series, but of the 4 books Skull of Truth was always my favorite. It made me fall in love with Shakespeare. Jeremy Thatcher Dragon Hatcher was also great.
Ok loves, this is the end of the tag. Now it's your turn. Answer some of these in the comments or link me to your post.
From my shelf to yours,
Erin
Related Posts