Why hello again! It's your friendly neighborhood book tag fiend back again with another juicy morsel. This baby was made by  the Orangutan Librarian and it's a little different than your garden variety book tag. That said, let's get started!
Emperor's New Clothes Book Tag
"YOUR MAJESTY, THIS IS A MAGIC SUIT."
AN OVERHYPED BOOK THAT PROMISED TO BE *SOMETHING MORE*

I'm sorry guys, please don't kill me. I just couldn't handle this book. The style was messy and I kept losing the plot as I got deeper into the book. I truly don't understand the hype for this one.
"SOMEBODY SEND FOR THE QUEEN."
A LOVE INTEREST THAT WASN'T CALLED FOR

Dorian. What on Earth was the point of that whole non-relationship in the first place? All it did was fuck with everyone's head and created some shallow drama that could have been created a much better way.
"THE DOUBLET IS A LOVELY SHADE OF GREEN."
A BOOK THAT SEDUCED YOU WITH ITS COVER (THAT YOU ENDED UP DISLIKING)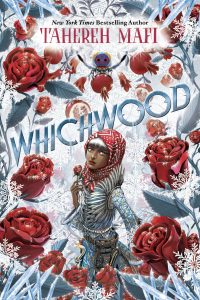 I don't get it. For some reason Tahereh's writing style and I do no mesh. I've tried multiple books of hers but I just don't like her writing. She has the coolest covers though.
"SUMMON THE COURT TO CONVENE."
A BOOK WHERE YOU WERE SWAYED BY PUBLIC OPINION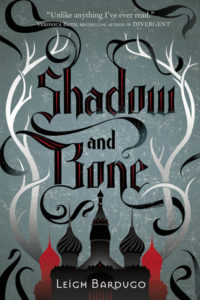 I had no interest in reading SHADOW AND BONE when it first came out until everyone and their brother was raving about it on booktube after the second book came out. I bit the bullet and I am oh so glad I did.
"LOOK AT THE KING! LOOK AT THE KING, THE KING, THE KING!"
A STARK, RAVING MAD BOOK THAT JUST BOGGLES THE MIND

This thing was the dumbest idea ever thought of by playwright and publisher. What on gods' green earth were they thinking?
"IT'S ALTOGETHER THE VERY LEAST THE KING HAS EVER WORN."
A TROPEY GET UP YOU'VE SEEN BEFORE THAT PROBABLY NEEDS REDRESSING (A.K.A. A TROPE YOU'RE BORED WITH SEEING)
Carnival books. I think it's a lazy way to create a sense of mystery or mysticality without doing any work. and they're all basically CARAVAL with a new coat of paint.
"SUMMON THE COURT PHYSICIAN! CALL AN INTERMISSION!"
A BOOK THAT NEEDS MEDICAL ATTENTION, A.K.A. A REWRITE
Yeah, I know you all love this mess but holy crap. I attempted book one at least 4 times. Even tried the audiobook with its terrible narrator. I rented the ebook to see if that would help. Maybe the rest of the series is great but this first book needs a front-half overhaul.
"IT'S ALTOGETHER THE VERY LEAST THE KING HAS EVER WORN."
THERE'S NO HIDING FOR THIS ONE: A BOOK THAT IS JUST NAKEDLY BAD

Absolutely. Intolerable. BROODING YA HERO is supposed to be parody but its really just a hot, broody mess.
BONUS:
"HIS MAJESTY IS WIDE OPEN TO RIDICULE AND SCORN."
SOMETHING (ANYTHING) THAT ASTOUNDS YOU WITH ITS POPULARITY

Yeah, I don't get it. Sorry Tahereh! But the obsession over this series confuses me.
Related Posts