What's that? Another brand new tag by yours truly? Aren't you guys sick of these yet? Apparently not because they seem to get the most attention. Anyway, I decided to build a new tag today.
RULES:
This bad boy should be fun because you can't use any SJM books to answer the questions. These are based off her books so no fair using an SJM book to answer.
Ready? Go!
Assassin's Blade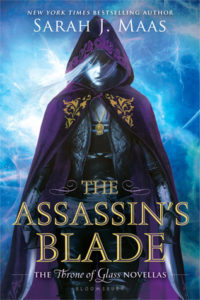 A collection of short stories that tie into another series.  

I adore GIRL OF FIRE NAD THORNS so I was stoked when this little beauty came out. MORE HECTOR! I loved them all and bought myself a nice paperback copy for my shelf.
THRONE OF GLASS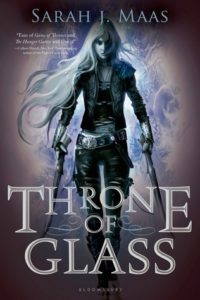 A book with a competition in it.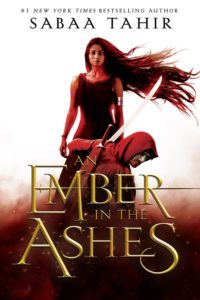 I still haven't read past the first book in the EMBER IN THE ASHES series but I loved the first one so much. I really should get on that.
CROWN OF MIDNIGHT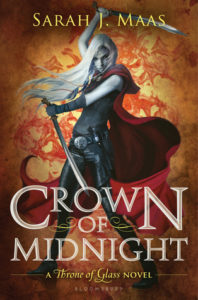 A book or series where the MC changes love interests in the middle.

Like twice. Girl, figure out your shit. Peeta, grow some balls. Please and thank you.
HEIR OF FIRE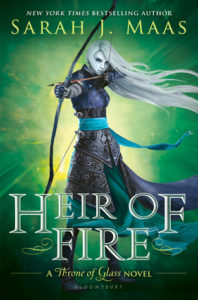 A book where the MC spends time training.
I love this series but I never managed to finish the last one in the series. Really the first one was the best and it started to sort of list down the side towards meh around book 3.
QUEEN OF SHADOWS

A book with a daring rescue.

Vampires, werewolves, and Knights Templar! I swear Gail Carriger's books seem to have everything. This is one of my favorite rescues in literature because Alexia never loses her wit.
EMPIRE OF STORMS

A book with a cliffhanger.
Every. Single. Book. In. This. Series. WHY DO YOU DO THIS TO ME!? Maureen. Seriously. My heart.
TOWER OF DAWN

A book you didn't think you would like.
DEAD GIRLS OF HYSTERIA HALL was a random book I picked up when I was bored at a doctor's office when it was on sale on kindle for like 99 cents. It ended up being way better than I ever thought it would be.
KINGDOM OF ASH
A series you wish would never end.

HIS FAIR ASSASSINS. Man this series is so freaking good and I want her to write in this world forever.
I think I'm going to end this one here. Stay tunes for part 2 coming soon. I tag anyone who wants to do this tag.
From my shelf to yours,
Erin
Related Posts